Playa Vista, CA is home to L.A.'s first Apple HomeKit-enabled enclave
Written by

Alexandria Abramian | P

hotography Courtesy of Brookfield Residential

As the high-tech hub of Southern California, it makes sense that L.A.'s first, entirely smart-home-enabled neighborhood would be within Playa Vista. At The Collection, all 66 of its luxury homes come with Apple HomeKit, making it the first Los Angeles County neighborhood to offer the smart-home technology as standard, which means homeowners can control lighting, thermostats, locks and more via iPhones, iPads, Apple Watches or Siri.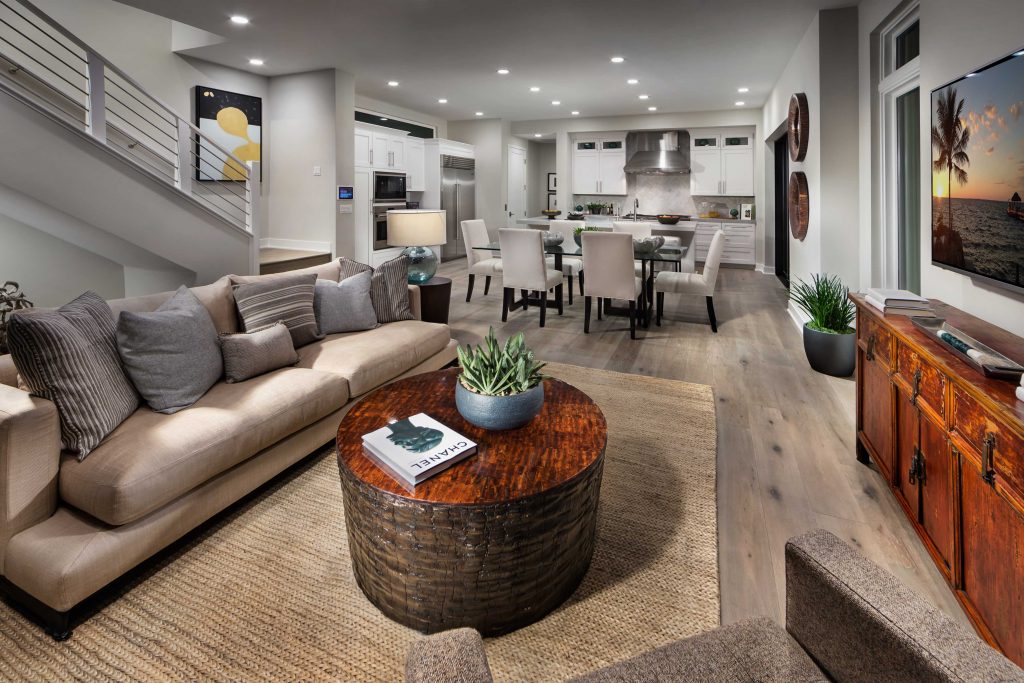 This move reflects a growing expectation among luxury homebuyers. "I have had clients at the higher-end level who won't even want to look at a home if it wasn't already wired to be smart-home enabled," says Debbie Weiss, real estate agent with Keller Williams Santa Monica. "They get it with their cars and feel they should absolutely have it with their homes."
In addition to smart-home technology, The Collection features private elevators, gourmet kitchens, and spacious master suites with spa retreats and dressing rooms. Designed by Robert Hidey Architects and Bassenian Lagoni and built by Brookfield Residential, the contemporary homes also include outdoor living with side yards, patios and upper-floor decks.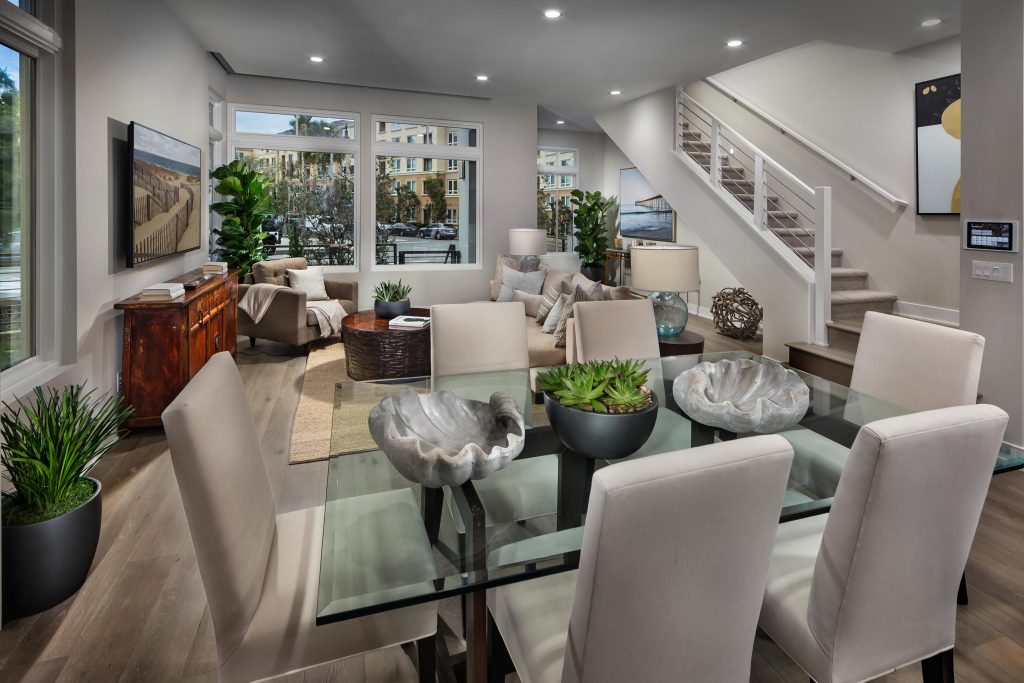 The three- to five-bedroom homes come with a two-car private garage and range from 2,624 to 3,666 square feet. Prices start from the low to high $2 millions.
The proliferation of high-end housing is set amid a growing high-tech environment: Google is expanding from Venice into the area with a 12-acre campus plus an entirely reimagined, 319,000-square-foot wooden seaplane hangar, which formerly housed Howard Hughes' Spruce Goose.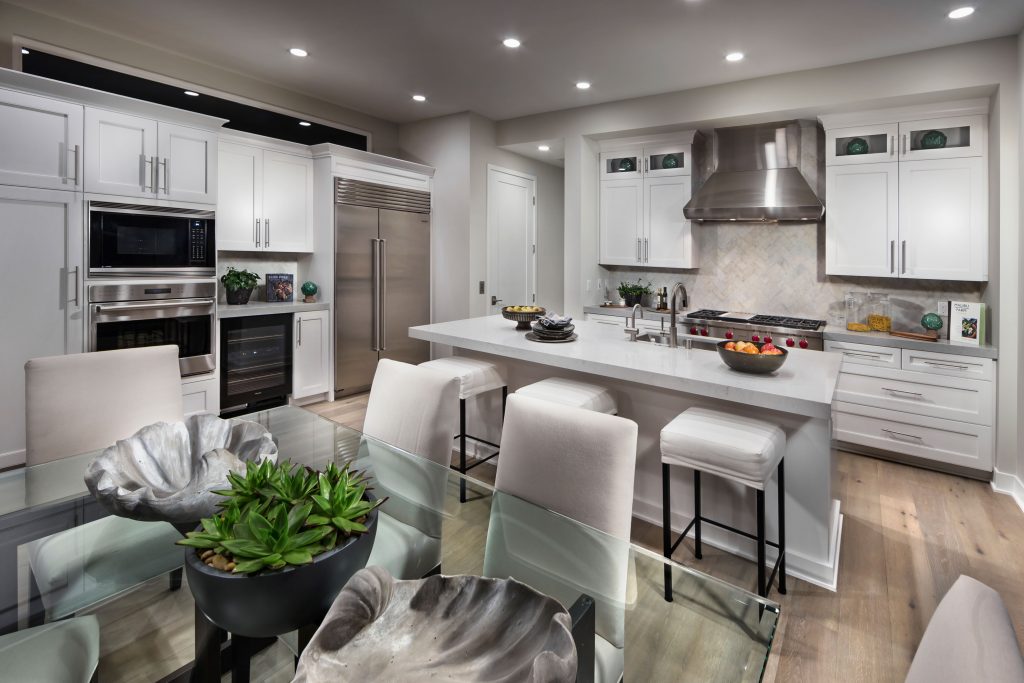 The company will join Yahoo, YouTube, and countless others in the 460-acre development, where homes, shops, restaurants and offices coexist amid a series of parks, sports fields, and even a public STEM school.
Within the massive Playa Vista, location matters, The Collection offers its homeowners a prime position between the Runway (the community's retail and restaurant area), The Resort (its state-of-the-art fitness center) and a profusion of urban parks.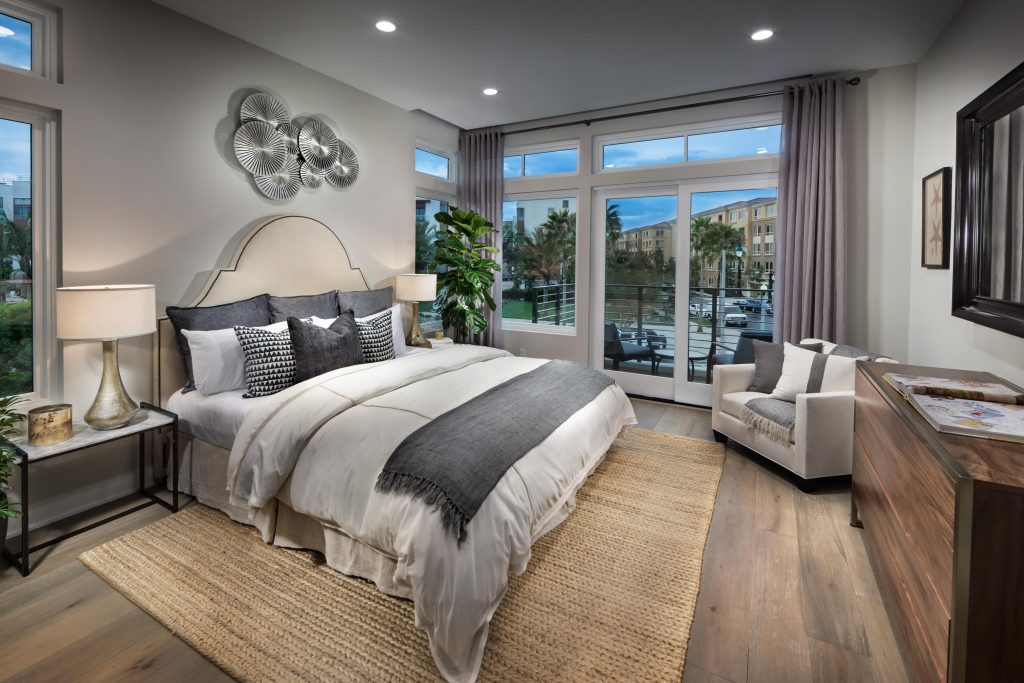 And yet, despite the central location, privacy is part of its appeal. Each of its 66 homes offers private garages and enclosed gardens. Even HomeKit data is encrypted and stored on the device, not the Cloud.
The mix of tech-friendly homes with nearby offices and retail has helped to make Playa Vista one of L.A.'s hottest residential real estate markets. In 2017, Playa Vista saw a 317 percent increase in Q3 2017 sales volume for single-family home sales over the same period last year, according to a survey by the Combined L.A. Westside MLS. This followed a similar surge in Q2 2017 when the MLS ranked Playa Vista as Los Angeles' number-two top-selling single-family neighborhood with a 223 percent increase in sales volume over Q2 2016.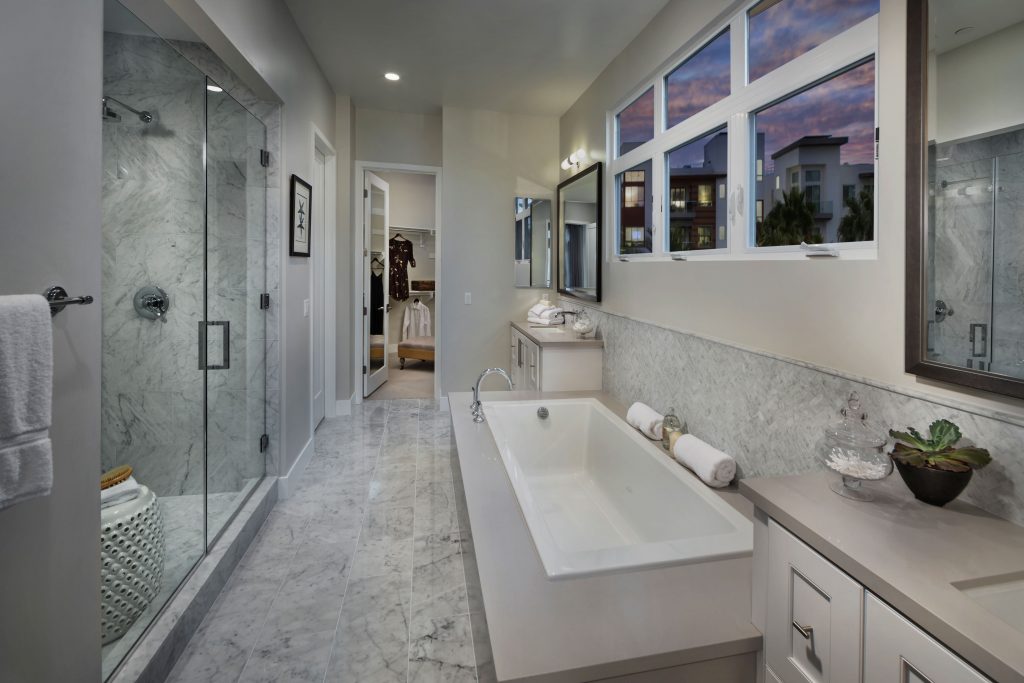 "The combination of sophisticated, modern architecture, walkable proximity to Playa Vista's creative-office campus and extraordinary community amenities and events is propelling our strong sales streak," said Alison Girard, director of Marketing at Brookfield Residential.
"These thoughtful, design-forward homes are some of the final collections of new homes available in booming Silicon Beach, and they are drawing a diverse and steady stream of buyers." Not that it's in unlimited supply in Silicon Beach: The Collection is among the last development of detached homes that will ever be built in Playa Vista.