Downtown Destination
With a sea of sophisticated offerings, Oceanwide Plaza joins the Downtown L.A. renaissance
After gaining prominence as a builder of high-end, luxury residential and mixed-use commercial properties in China, Beijing-based Oceanwide Holdings is expanding its global presence with its first flagship project in the U.S. Upon completion in early 2019, the $1 billion-plus Oceanwide Plaza development will offer more than 166,000 square feet of open-air shopping, dining and entertainment space, along with a trio of towers boasting the only Park Hyatt hotel on the West Coast and a collection of contemporary condos replete with a 2-acre private amenity park soaring 100 feet above street level.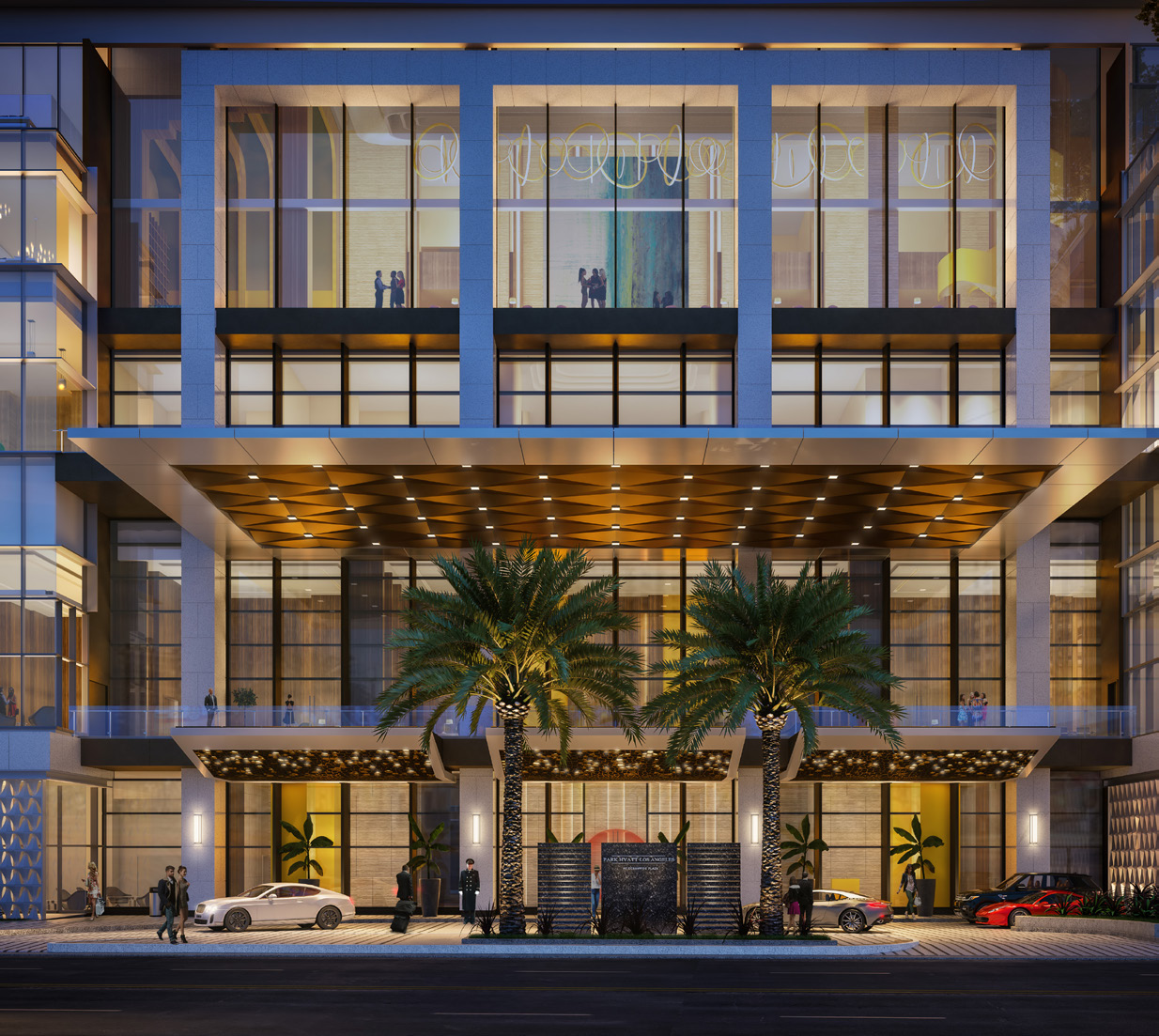 "Investing in Los Angeles presented an incredibly distinct opportunity and rare chance to magnificently reshape Downtown Los Angeles," says Stephanie Chang, Oceanwide Plaza's marketing and PR director. "As a city that already attracts affluent homebuyers and visitors from all over the world, the intention was to build a development on par with the world's finest mixed-use communities in an already highly desirable locale."
Situated at 1101 S. Flower Street—adjacent to Staples Center and L.A. Live—Oceanwide Plaza is a collaboration between Oceanwide Holdings and global architecture, planning and design firm CallisonRTKL; New York- based interior design firm Studio Munge; and global landscape architecture, urban design and planning firm SWA Group. Expect sleek architecture enhanced by standout elements, such as a glass elevator sporting LED bands that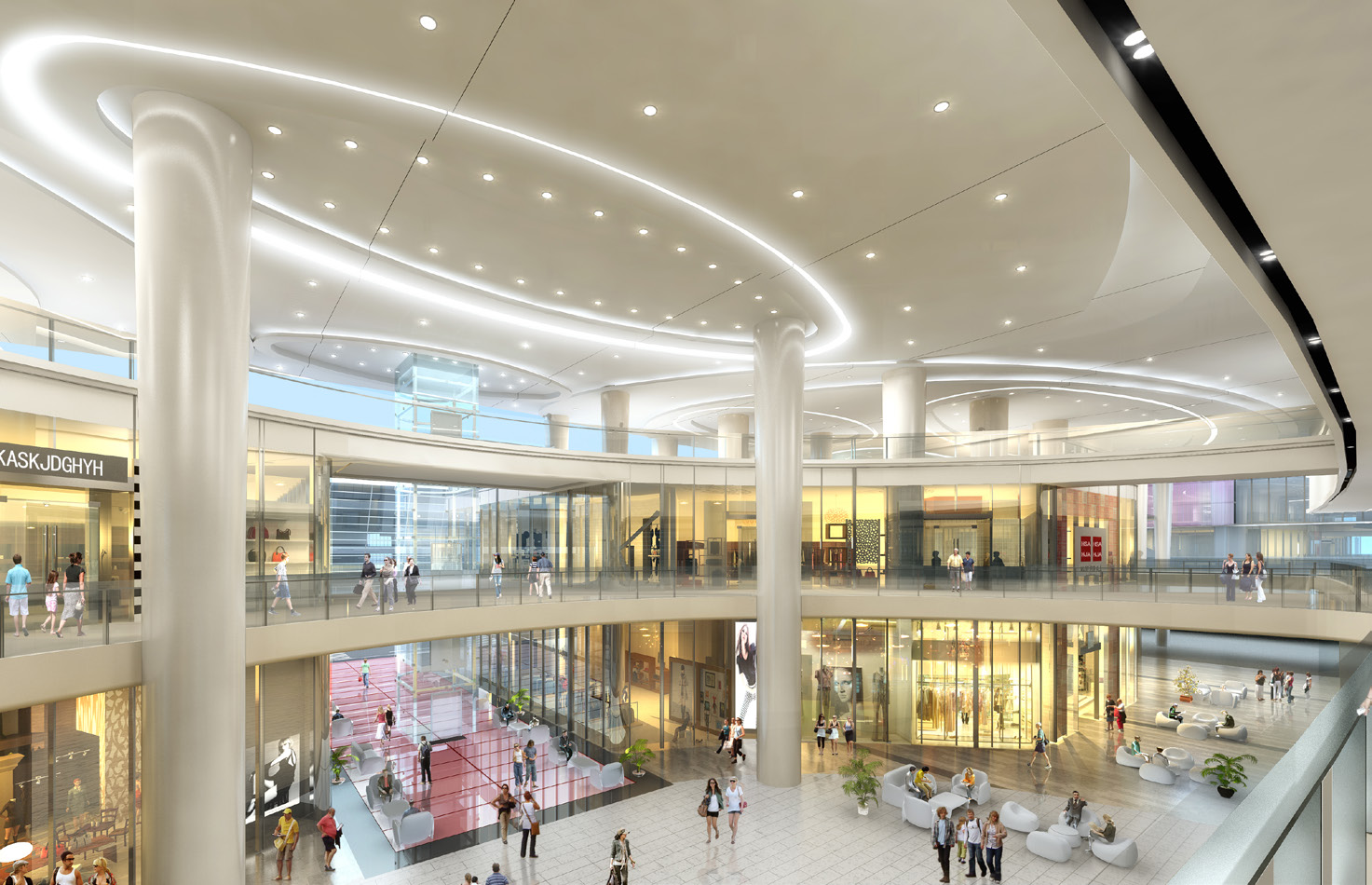 can be seen from afar and retail paseos showcasing local plant species.
The entire project will encompass 1.5 million square feet on 4.6 acres. Included within the towers is the luxurious 184-room Park Hyatt Los Angeles hotel (with 34 suites) and The Residences at Oceanwide Plaza, consisting of 504 condos ranging from 2,735 square feet to 8,775 square feet with access to full concierge services, a private amenity deck and sky park. The towers will sit amid a massive galleria known as The Collection at Oceanwide Plaza, offering a curated assemblage of shops and restaurants, a 50-foot open-air galleria, and a third-floor deck overlooking Staples Center and L.A. Live.
"The ultimate goal was to create a destination in Downtown Los Angeles that would broadly appeal to both locals and the international visitors the city is known for," says Chang. "We feel our ability to entice a very diverse crowd of people to DTLA for a variety of reasons will, hopefully, attract even more people to expand their families and lifestyle. In addition, we plan to have a significant impact on economic growth for the city with the creation of approximately 9,000 jobs over the duration of the project."
OCEANWIDE PLAZA
1101 S. FLOWER STREET
LOS ANGELES, CA 90015
Related Post
A timeless Playa del Rey retreat is home to private bliss and endless ocean views Written by Constance Dunn | Photography&n...
A private hilltop villa in Hermosa Beach proves the perfect retreat for the finest in resort-style living Written by Joclene Davey&nbsp...