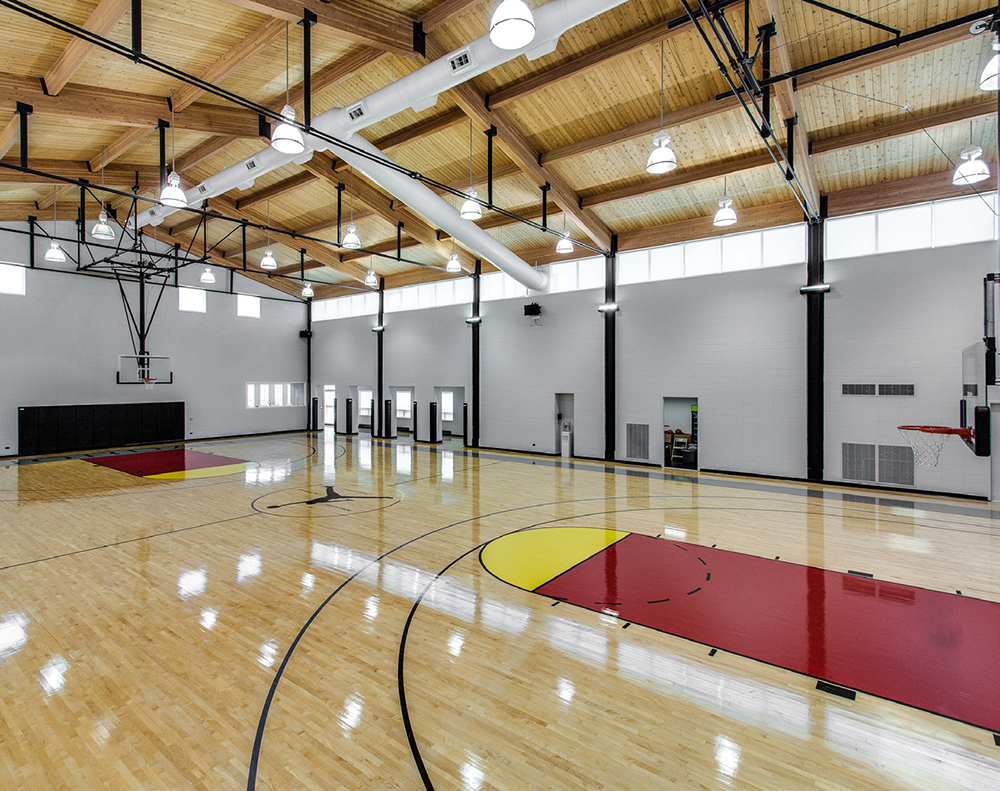 An Oft-requested Amenity in Los Angeles, the Recreation Area Is Changing the Real Estate Game
According to Sally Forster Jones, president of SFJ Group, a division of John Aaroe Group, both indoor and outdoor sports facilities are an extension of this, offering a unique and impressive venue to entertain guests and business associates, as well as for personal use.
Luxury home buyers are even likely to have a personal trainer or coach who can meet them in their home gym and/or on their sports court. The feature also appeals to buyers with families.
"Indoor sports courts are a more specific luxury amenity," says Sally Forster Jones.
"Sports courts can take up a significant amount of space, so as long as it's in line with the home and isn't taking up necessary living space, it can add value. Most homes that have indoor sports courts tend to have ample square footage and built-in rooms for entertaining, such as home theaters and game rooms. Unless a sports court was a specific requirement for the buyer, it would probably be held to a similar value as other entertaining spaces and amenities."
While indoor sports facilities seem to be common in other parts of the country— like NBA superstar Michael Jordan's Chicago residence with a full-sized, NBA-quality basketball gym built to his exact specifications, which is currently being listed by The Agency for $14.855 million—outdoor facilities seem to be all the rage in L.A.
"Indoor sports courts are still not particularly common," says Sally Forster Jones, who has sold and represented properties with impressive personal gyms and plenty with outdoor sports courts, tennis courts, and putting greens.
"In Los Angeles, we are lucky enough to have beautiful weather year-round. You are much more likely to find outdoor sports courts here, to take advantage of the sunshine."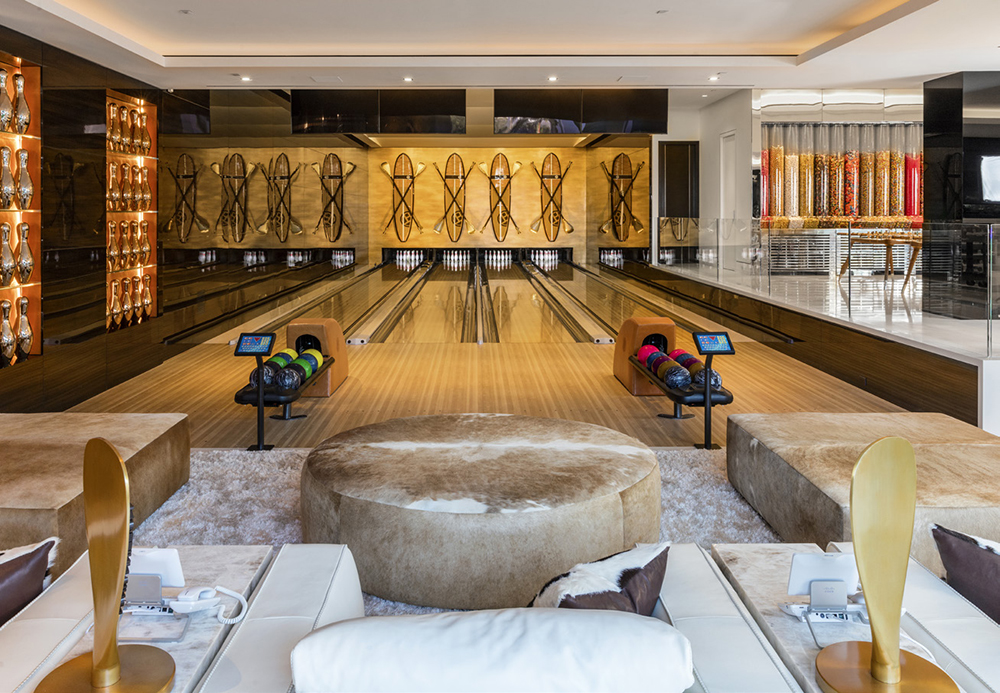 Says Aaron Kirman, president of Aaroe Estates, also a division of John Aaroe Group, "There are almost no indoor sports courts in homes that we have or have seen…and, I promise you, we have seen almost every home in L.A. Having said that, there are an incredible amount of homes with outdoor sports courts, and they are also in great demand. Racquetball, basketball and tennis courts are a few of the ones we have seen. Even more than that, we see an incredible amount of buyers requesting that as part of the home. At the very least, they are asking that there be at minimum the room on the property to put in a court."
Two of Aaron Kirman's current listings definitely fill the need for exercise and enjoyment. The first is an $85 million, 16-acre compound at 2727 Benedict Canyon Drive, just minutes from Rodeo Drive and The Beverly Hills Hotel, that boasts the ultimate equestrian environment—complete with five stables, two white-gravel riding rings and miles of winding, woodland-engulfed riding trails.
Once home at different times to both singer/actress Cher and comedian/actor Eddie Murphy, the property also includes a tennis court. The second, at 15322 Brownwood Place (one of the few private equestrian compounds in Bel-Air), is on the market for $7.95 million and also features horse stables and riding trails, as well as a tennis court.
A trend that Sally Forster Jones is currently seeing among luxury properties, particularly new construction, is a general step-up in overall amenities. "Amenities that were once hard to find are now standard," she says.
"It's not uncommon for luxury homes to have indoor pools, bowling alleys, wine rooms, and fully equipped home gyms."
Perhaps showing this trend off more than any other home currently on the market in L.A. is the extravagant residence built by high-end developer Bruce Makowsky that's listed for sale at $250 million.
Situated at 924 Bel Air Road, the 38,000-square-foot estate is the poster child of super-luxe amenities, including a four-lane bowling alley/lounge that comes with every size bowling shoe; massage studio/wellness spa; fitness center; outdoor hydraulic, pop-up theater; duo of fully-stocked champagne/wine cellars; wall boasting a massive assortment of candy; 85-foot glass tile infinity swimming pool; and sprawling auto gallery sporting cars valued at more than $30 million, just to name a few. Talk about the luxe life!