Built on a 20-acre plot on a forested slope, Case Inlet retreat this holiday house provides peaceful and exceptional views of the Olympic Mountains and Puget Sound. Surrounded by lush vegetation, the 2,600-square-foot dream cabin was designed to maximize the unique panoramas, one whose pure lines and natural materials such as wood, concrete and glass used throughout the exterior and interior make it a scene all its own.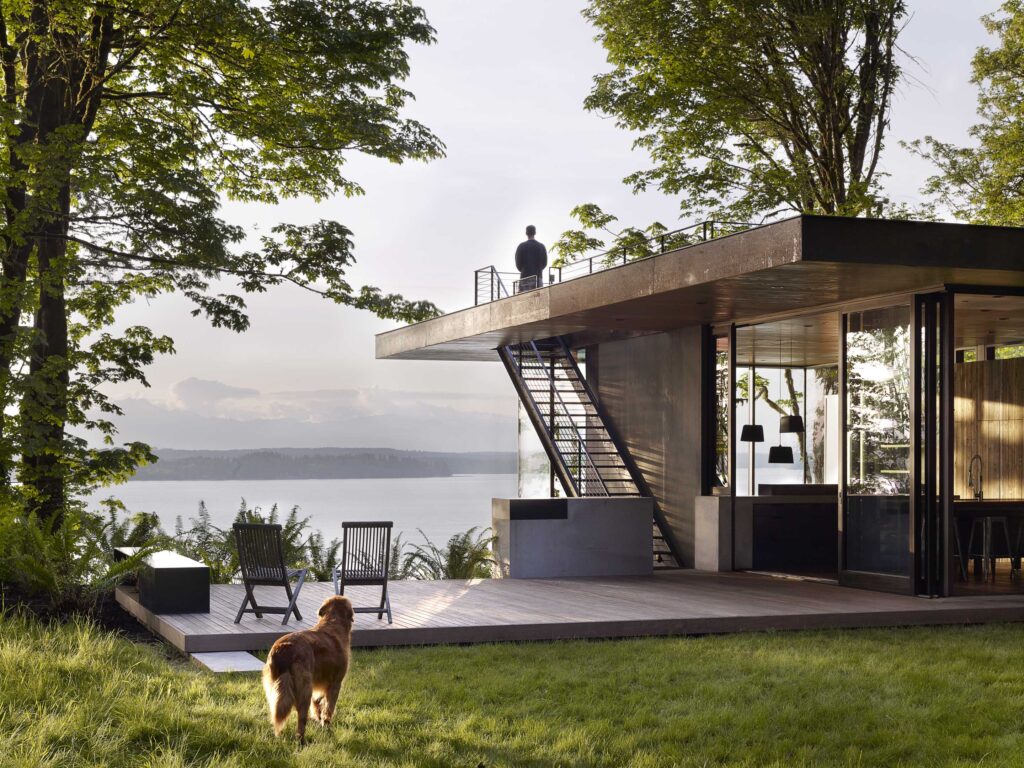 "We believe in comprehensive design solutions that recognize and respond to global concerns regarding our limited natural resources, environmental pollution, health and biodiversity," say Steve Mongillo and Eric Walter, the duo behind Seattle-based design studio mwworks. "With elegant design, creative thinking and careful construction, buildings can be made to consume less and last longer."
It's with these words that one considers this home. In the open-plan dining and living area, the floor-to-ceiling walls invite dwellers to admire the scenery while fostering a strong connection with the landscape, in particular the trees. The kitchen's sliding doors open up to a deck, while a steel staircase leads to the rooftop where the exceptional vista inevitably becomes the main protagonist.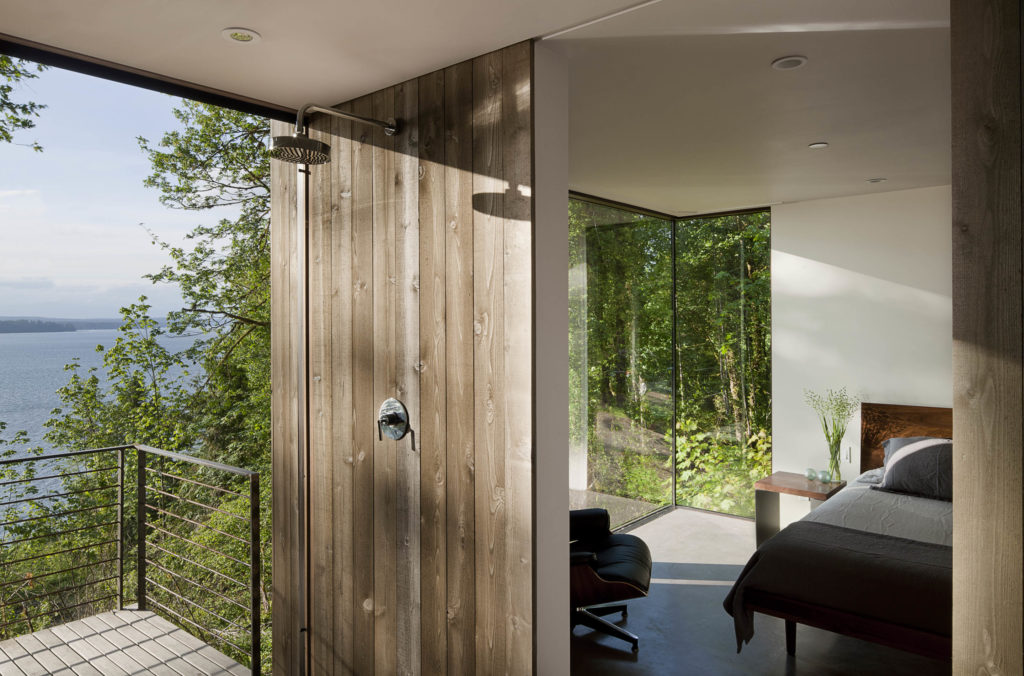 With one bedroom and a master bath, the house was created with two people or a small family in mind, but one that is big in its vision. The project won the National Honor Award from the American Institute of Architects in 2016, underscoring its thoughtful placement and harmonious design.
MWWORKS
Seattle, WA
206.352.7319
mwworks.com
PHOTOGRAPHS: COURTESY OF JEREMY BITTERMANN