1530 N. Ogden Drive ≫ Sunset Square Historic Home
4 Bed | 2 Bath | 2,518 Sq. ft. | $2.995 Million
The second residence designed by the eldest son of famed architect Frank Lloyd Wright is for sale with Crosby Doe Associates for $2.995 million. Built to Lloyd Wright's specifications for contractor Henry O. Bollman in 1923 (using handmade concrete blocks), the home now is listed as Los Angeles Cultural Historic Monument No. 235 and anchors the Sunset Square Historic Preservation District.
The early modernist abode at 1530 N. Ogden Drive references pre-Columbian Mayan architecture, while allowing for light-filled interiors that offer a natural flow out to the gardens. It has since been modernized with expanded living space, as well as updated kitchen and baths.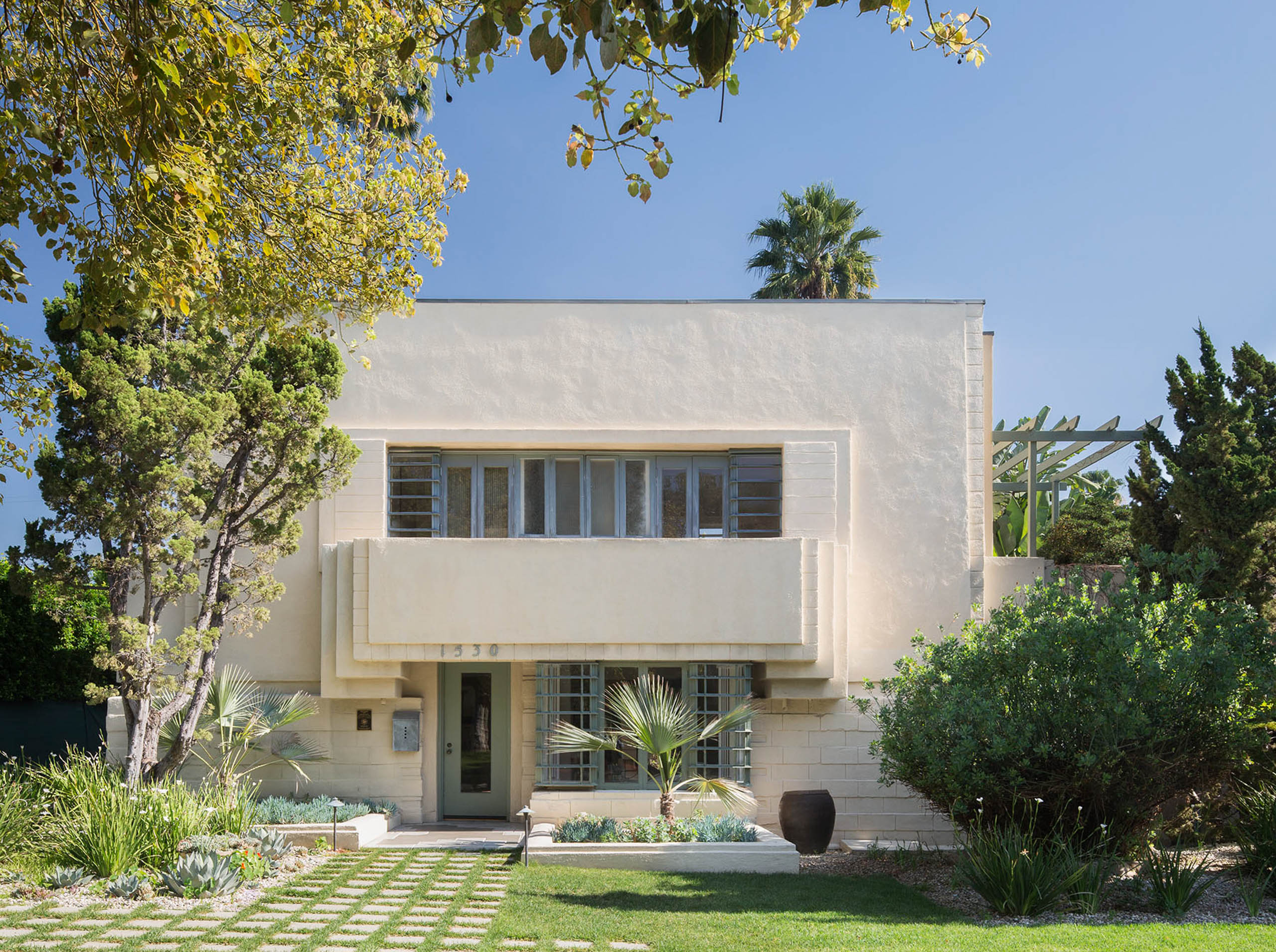 Other notable features of the two-level, 2,518-square-foot residence include four bedrooms; two baths; and living and formal dining rooms that open to a private patio surrounded by a tropical paradise. An added bonus? The new owner will receive significant property tax savings to help maintain the historic structure.
Written by

Wendy Bowman | Photography Courtesy of

Tim Street-Porter