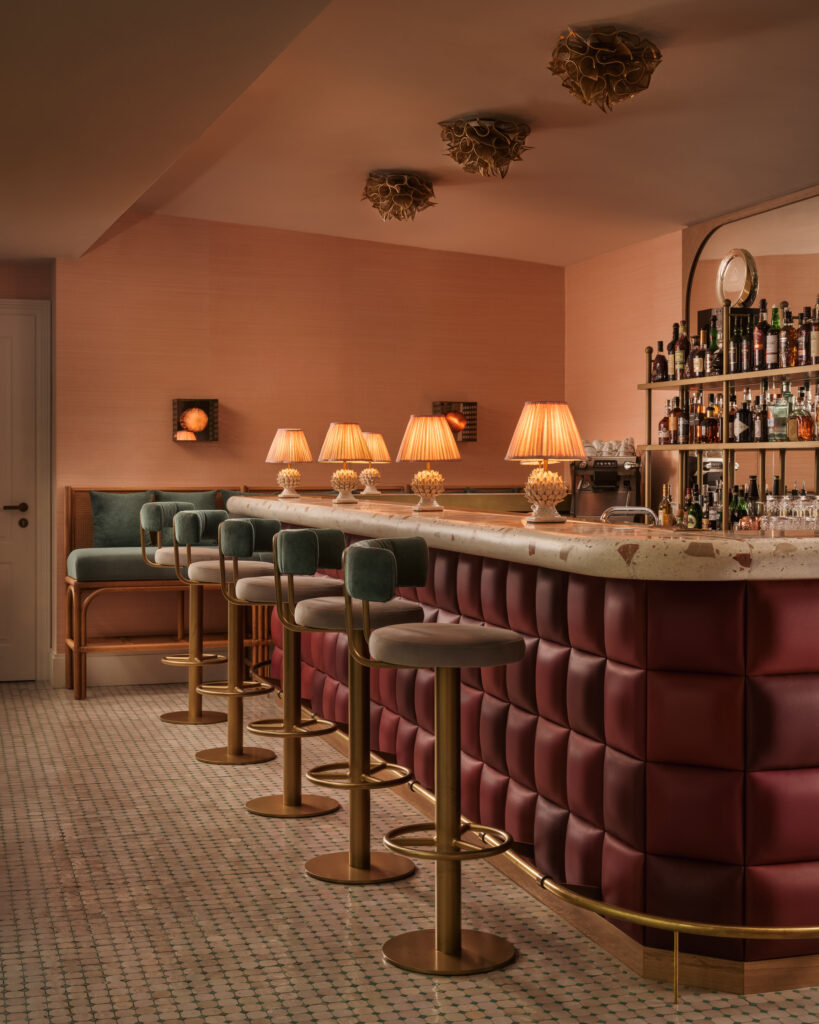 Drawing Inspiration From London's History of Members Clubs, Interior Designer Theresa Obermoser Created an Eye-catching Space in Her Beloved Country of Austria
Very few people have the talent to mix different materials and patterns in such a way that creates a place that is simultaneously warm, sophisticated and cohesive. Theresa Obermoser is one of these talented designers.
Originally from Austria, she is now based between London and Vienna where she has her studios. The British capital is a city well known for its long tradition of members clubs that naturally inspired Theresa Obermoser's latest project.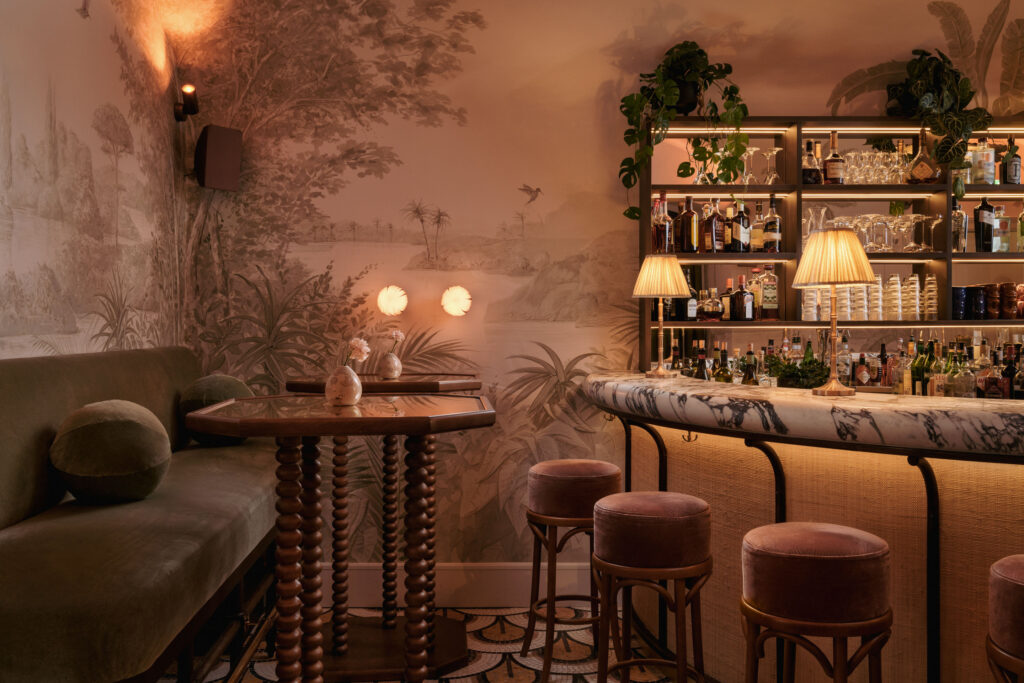 Am Hof 8 is an exclusive space dedicated to artsy professionals and entrepreneurs from different industries who are interested in exchanging ideas. A committee of eight people decides who is a good fit and can become part of the group after being recommended by three members.
The happy few who have the opportunity to join can access a one-of-a-kind environment where exoticism and colors adorn every nook. Nestled in a multiple-floor medieval house that dates back to 1508, this new members club is located in a significant square in the center of Vienna where the Dukes of Babenberg once built their residence (in the 12th and 13th centuries).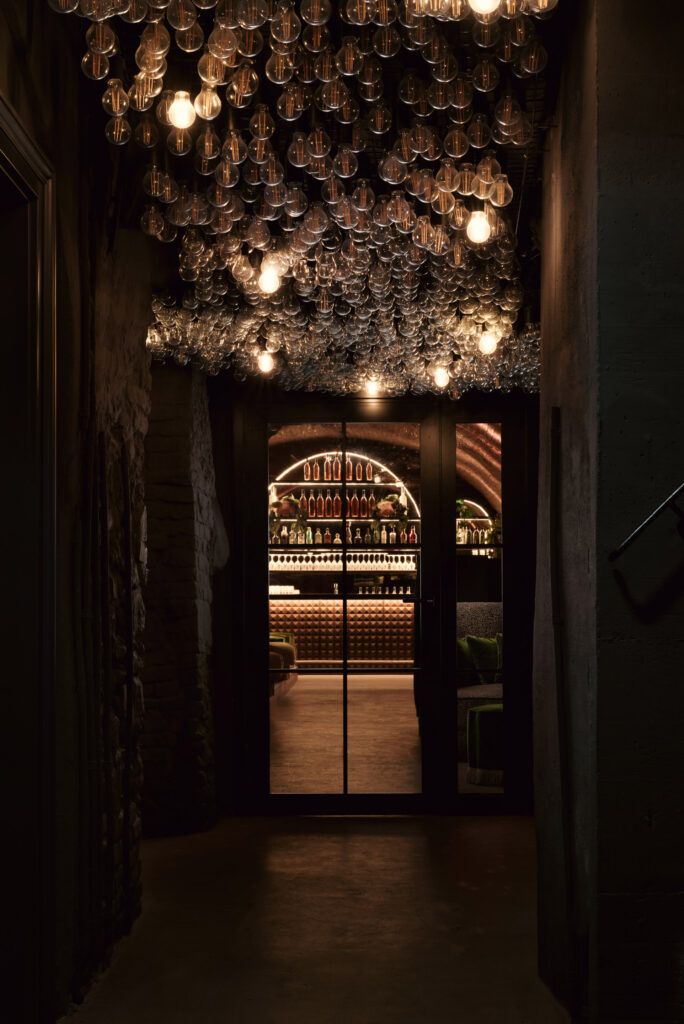 The history of the city combined with an international twist nurtured Theresa Obermoser's creative vision, which visually translates into an explosion of patterns, bright hues, and beautifully custom-designed pieces such as the staircase that was painted by Austrian artist Benedikt Muxel.
With its decor featuring plants and a disco ball installation, the heart of the 1,000-square-meter club pays homage to Vienna's historic greenhouse, the Palmenhaus Schönbrunn, which opened its doors in 1882 and is among the world's largest botanical exhibits with around 4,500 plant species. Also adorned with animal prints, the nightclub evokes the 42-acre Schönbrunn Zoo, another icon in the Austrian capital.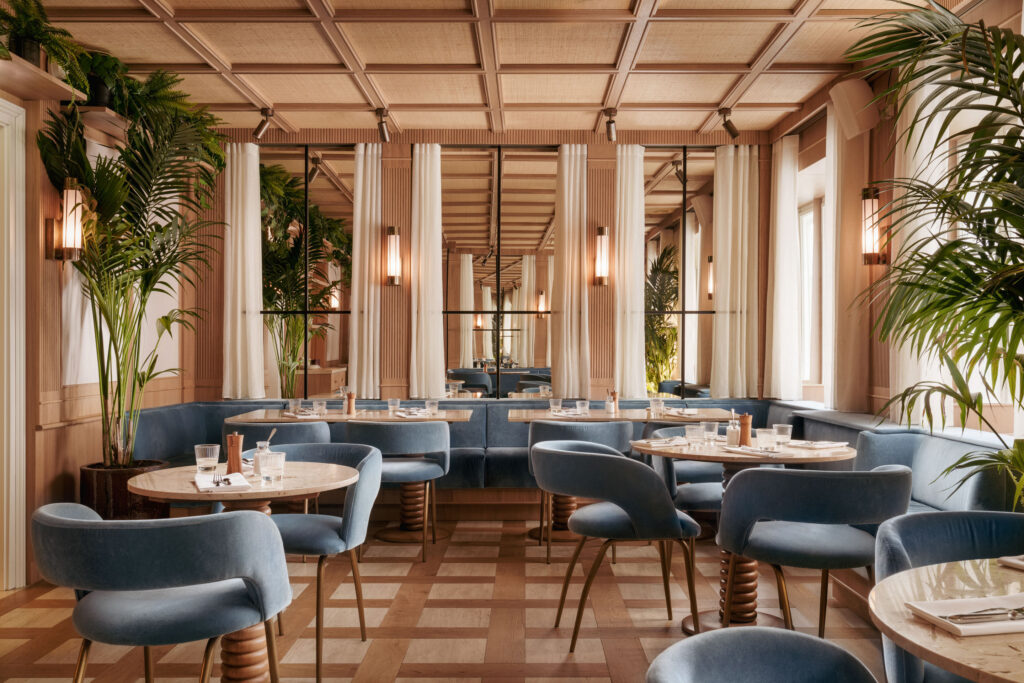 "Vienna has so many beautiful architectural landmarks," says Theresa Obermoser. "I wanted to bring them all in."
Baby blue velvet, grass green and blush pink are just three of the colors smartly used by the interior designer to shape different atmospheres. Aged brass, natural stone, ceramic tiles, silk, marble and linen dialogue with each other, combining the soft and the rough while fabrics by Zimmer + Rohde and wallpaper by Phillip Jeffries complement the unique look.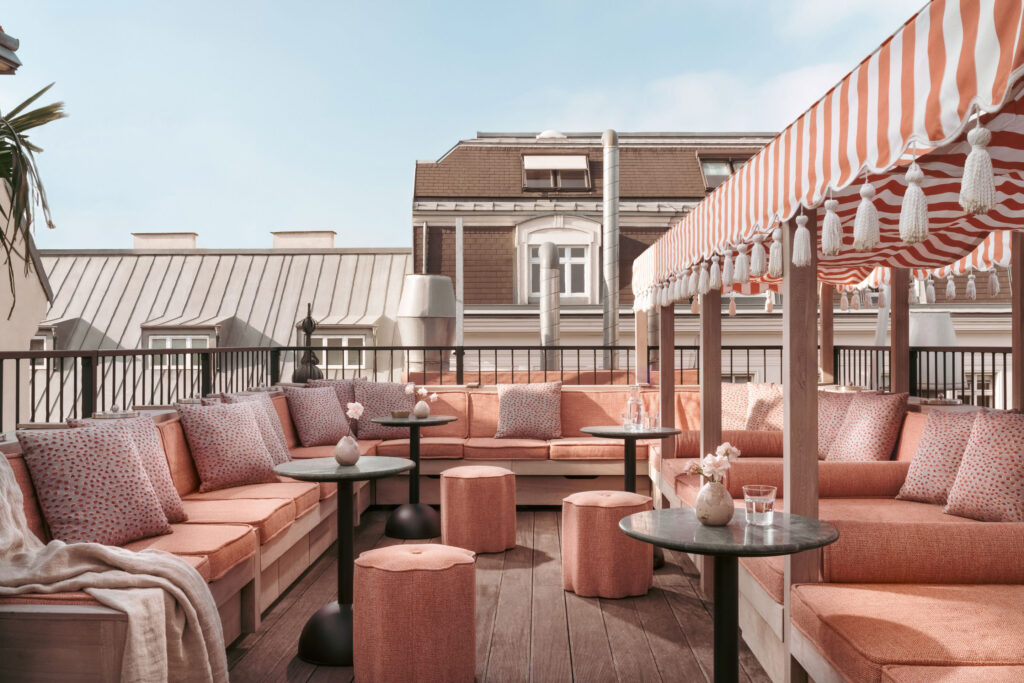 Am Hof 8 comprises a bistro, restaurant and rooftop bar with exceptional views of the city. A shared workspace and five hotel rooms provide comfort and functionality to members, whether local or international.
Preserving many elements of the Grade III listed building was essential during the renovation. Yet Theresa Obermoser successfully made it a contemporary hot spot that feels like a home away from home with surprises in every corner.
Theresa Obermoser | tointeriordesign.com
Images: Vigo Jansons