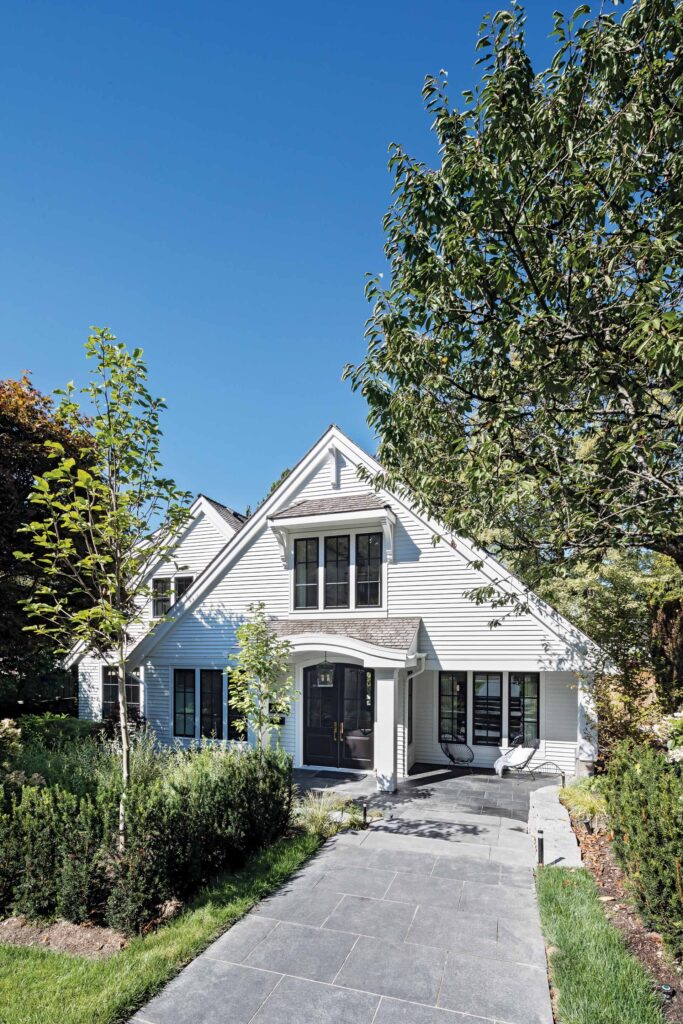 Drawing Inspiration From the Apartments of New York and Europe, Interior Designer Stephanie Brown Transformed This Vancouver House to Fit the Needs of a Large Family
Located in a quiet, upscale neighborhood in Vancouver, British Columbia, this house, which was built in 1991, originally featured a postmodern aesthetic before going through several changes that gave it a craftsman feel. Led by interior design firm Stephanie Brown, the newest renovation, however, reflects a refined yet fresh look where classic bones meet casual chic.
"I was intrigued by the opportunity to completely overhaul the layout and style of the home," remembers Stephanie Brown. "Given the transformation was mainly interior, we didn't require an architect and could thus reimagine the spaces ourselves."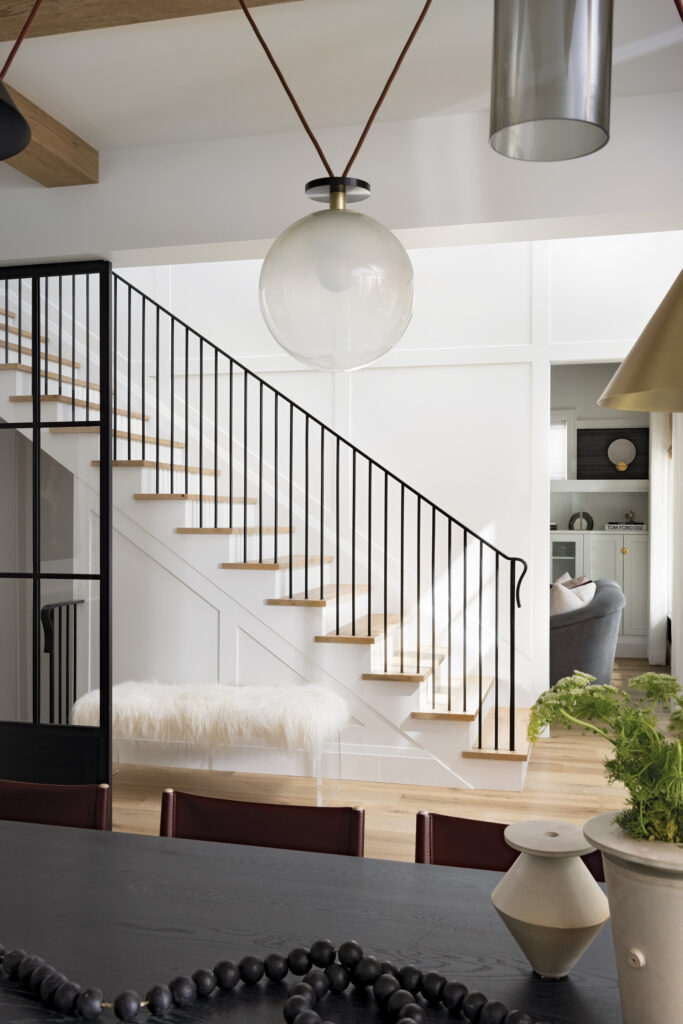 Spread over 4,570 square feet across three levels, the six-bedroom home initially featured separate and formal rooms. With her team, Stephanie Brown decided to create an open-concept space on the main floor to provide better flow for family gatherings, as the homeowners are a couple with a blended family, with six children altogether (only one of the youngest still lives at home while the rest are young adults) who visit them often.
The family room is now large and adjacent to the kitchen with its spacious island. The upper level was re-planned too, including the relocation of the primary ensuite and the addition of a two-story foyer.
Based on a soft white tone for the main areas, the color palette also comprises touches of deep black, blue and green for more depth and drama, such as in the powder room, sitting room and the husband's office.
"We used our client's love for moody jewel tones," says Stephanie Brown. "We selected a rich teal blue for the kitchen island and pantry, and worked in shades of burgundy and pink for lighter, more feminine accents."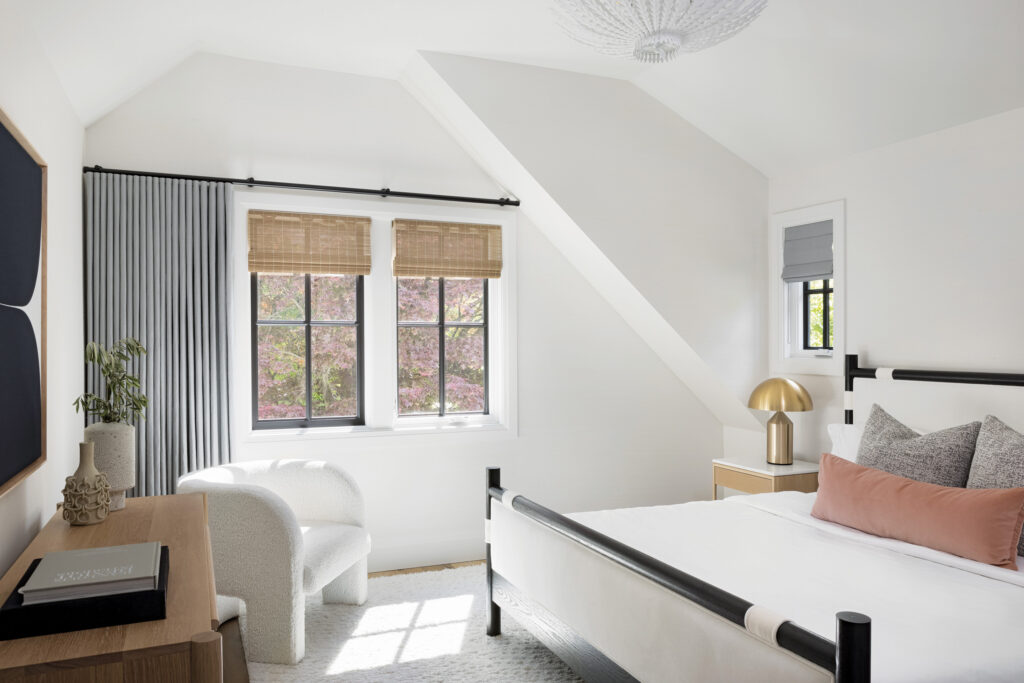 To create a bright, warm and timeless backdrop, the interior designer chose a mid-toned oak hardwood with plenty of texture and character. The house gracefully transitions from daytime family life to evening entertaining thanks to the use of tactile, approachable materials and simple elements, combined with luxe fixtures and eclectic design pieces.
"We drew inspiration from New York and European apartments, which feature unique collections of art, furnishings and decor set against elegant details," says Stephanie Brown. "We opted for a casual take on those interiors, but one where the play between classic and modern would still feel fresh and unique."
Stephanie Brown | stephaniebrowninc.com
Photography by Ema Peter