Since 2002, Robin Standefer and Stephen Alesch, the duo behind Roman and Williams, have designed restaurants, hotels, shops and furniture all over the country. At the end of 2017, they took a new step with the launch of their flagship store.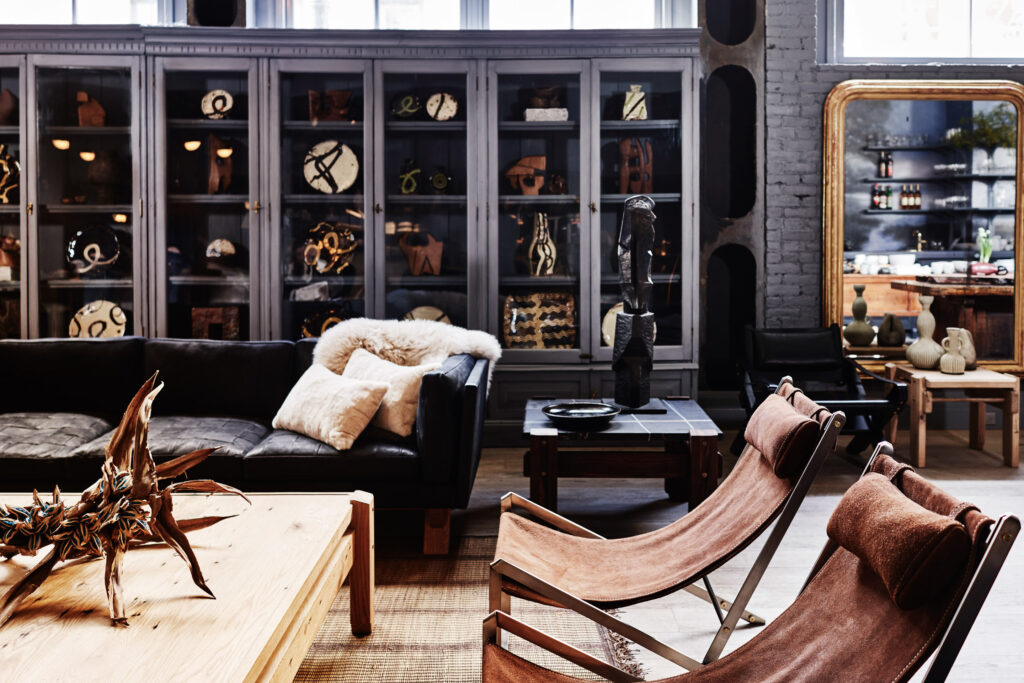 Located in SoHo, Roman and Williams Guild New York is spread over 7,000 square feet and home to a furniture store, a flower boutique, a cafe and a library. "We view the Guild as part of our home, and we made it the way we like things to be," Standefer and Alesch say. "The Guild is a democratic sanctuary, which celebrates quality and the creative daring of craftspeople and artists."
On display are glassware, ceramics, sculpture, lighting fixtures, home accessories and furniture pieces—comprising the original collection designed by Roman and Williams—plus objects collected from around the world.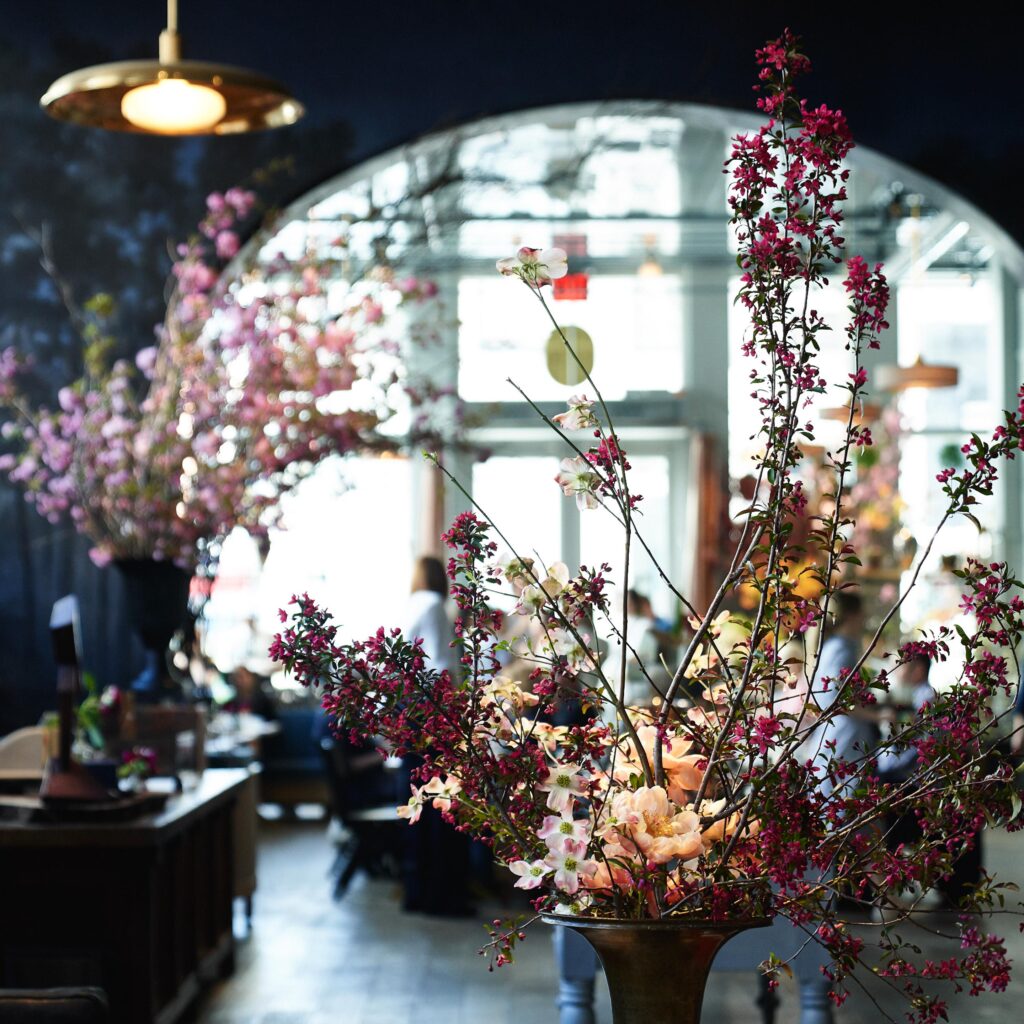 For textiles, Standefer and Alesch collaborated with two legendary companies: Fortuny in Italy, and de Le Cuona in England. The space also hosts La Mercerie, a 44-seat French cafe helmed by chef Marie-Aude Rose and decorated with pale-gray floors, an indigo enameled kitchen and touches of blue. Botanical expert Emily Thompson, meanwhile, manages the flower boutique and the library.
In this eclectic place, the atmosphere stirs a feeling of being at home while every detail awakens the imagination and senses. "We built the Guild because we had a dream we wanted to share and a place where we wanted to be," confess Standefer and Alesch.
PHOTOGRAPHS: COURTESY OF ROMAN AND WILLIAMS
Location:
SoHo, New York
Firm:
Roman and Williams
rwguild.com