While the world embraces a retouched reality, there's Sally Mann to remind us all of just how striking unaltered can be. In the paean of contemporary artists, the photographer's work has carved out a space where she and she alone belongs—somewhere between transgressive and transcendent, the lack of contrivance in her pictures the most beautiful things about them.
This month, the J. Paul Getty Museum is giving the legendary lenswoman her due with an exhibit opening Nov. 16. Sally Mann: A Thousand Crossings marks her first major international survey and will invite viewers to look through her incredibly evocative lens and see why her images have garnered acclaim—and courted controversy—from all corners of the globe.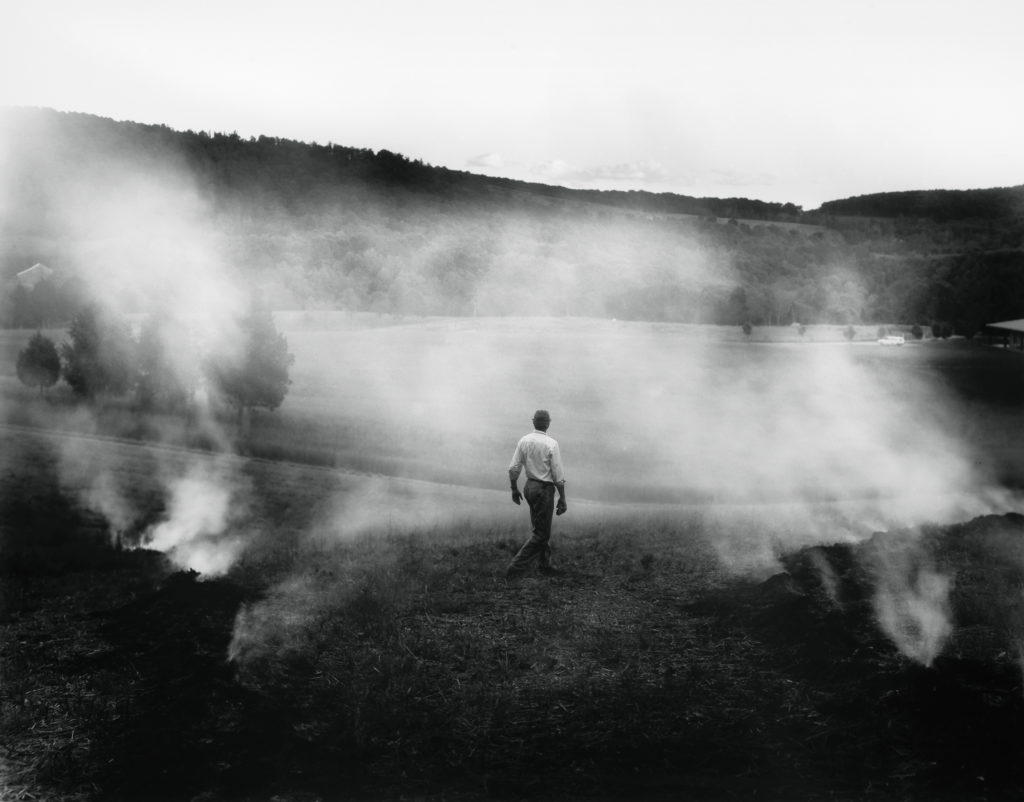 Organized by the National Gallery of Art and the Peabody Essex Museum, the show is comprised of more than 110 photographs—many exhibited for the first time—that together explore Mann's relationship to what is familiar and fertile territory for the photographer, the American South, in all its pathos and paradoxes, beauty and sanctuary. Oftentimes with an uncomfortable intimacy, as if one is disturbing something they shouldn't.
Born and still residing in Virginia, and represented by the Gagosian Gallery, New York, Mann brings a raw depth of perspective to her native land, a subject on which she elaborated with the prose of a poet in her stunning memoir Hold Still: A Memoir With Photographs, a finalist for the National Book Award. Split into five sections, divided to explore varying themes from family and land to race and identity, A Thousand Crossings brings the best of Mann to bear—her empathy and elusiveness, brooding and being, and sheer force of one human spirit to both inspire and unsettle. Hers is a vision not easily described. But this show does much to capture the artist as it does the brilliance of her art. getty.edu
(top) R. Kim Rushing, American, born 1961, Sally with camera, about 1998, Gelatin silver paint, Image: 27.9 x 35.6 cm (11 x 14 in.), Collection of Sally Mann, EX.2018.9.109. (bottom) Sally Mann, American, born 1951, The Turn, 2005, Gelatin silver print, Image: 94.9 x 117.2 cm (37 3/8 x 46 1/8 in.) Private collection Image © Sally Mann, EX.2018.9.81.
PHOTOGRAPHS: COURTESY OF J. PAUL GETTY MUSEUM