In this Episode
Designer Meridith Baer loved making personal spaces more beautiful in childhood, years before a Hollywood career led her to hand-forging the art and business of home staging. Today the lifelong creative leads a high-profile design business, staging A-list homes, designing luxe interior spaces and supporting other artists—while always remembering her roots.
Meridith Baer joins the podcast to talk about the power of home—as well as growing up on the grounds of San Quentin as the warden's daughter, which famed producer is responsible for her first Hollywood break and discusses her next big chapter.
"I feel very satisfied that I've got to spend my time during the last 25 years doing what I really love," says Meridith Baer, "not what I was supposed to do."
Top Quotes
I was graduating from college and Jerry Bruckheimer walked up to me, the producer, and asked me to be in a Pepsi commercial!

Tweet
We want our homes to look like the person living there is well-traveled and well lived. You know, that like they spent their life going around and in their travels they picked up a little this here, a little of that there.

Tweet
When, as a writer, you're setting the scene, you're explaining who the characters are by where they are, where they live, how they live. So I always knew how important. was, and so I think I did know how to set the stage and it's interesting that it's called staging. It was not my invention to call it staging. Brokers started calling it staging and uh, I just did it.

Tweet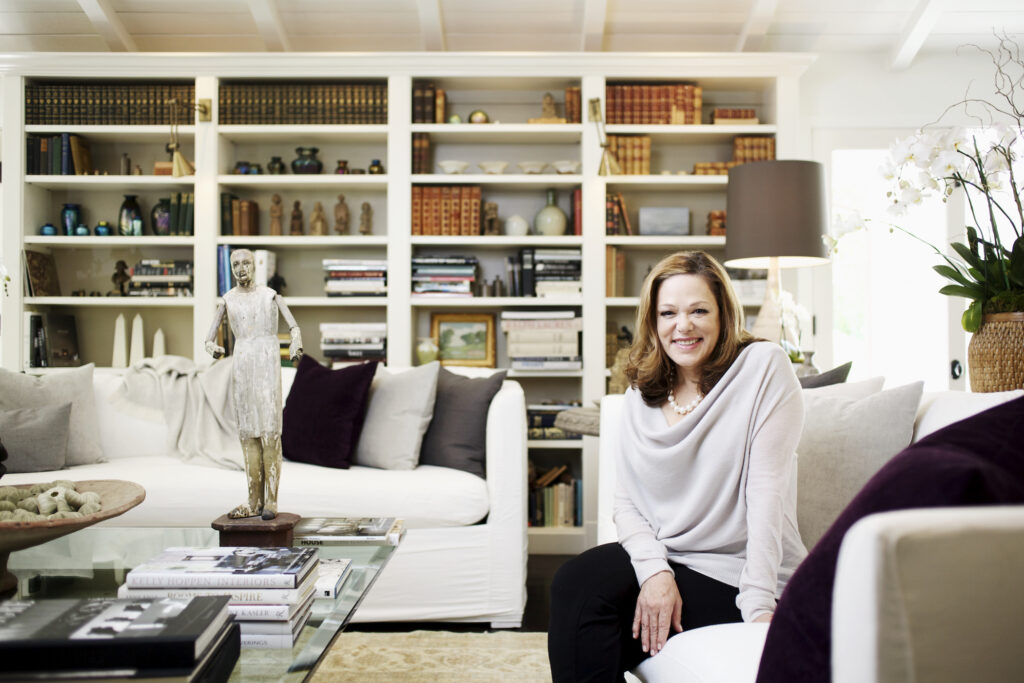 Episode Resources
Want to Subscribe to Our Podcast?
The Podcast that provides direct access to the real estate industry's top movers and shakers.