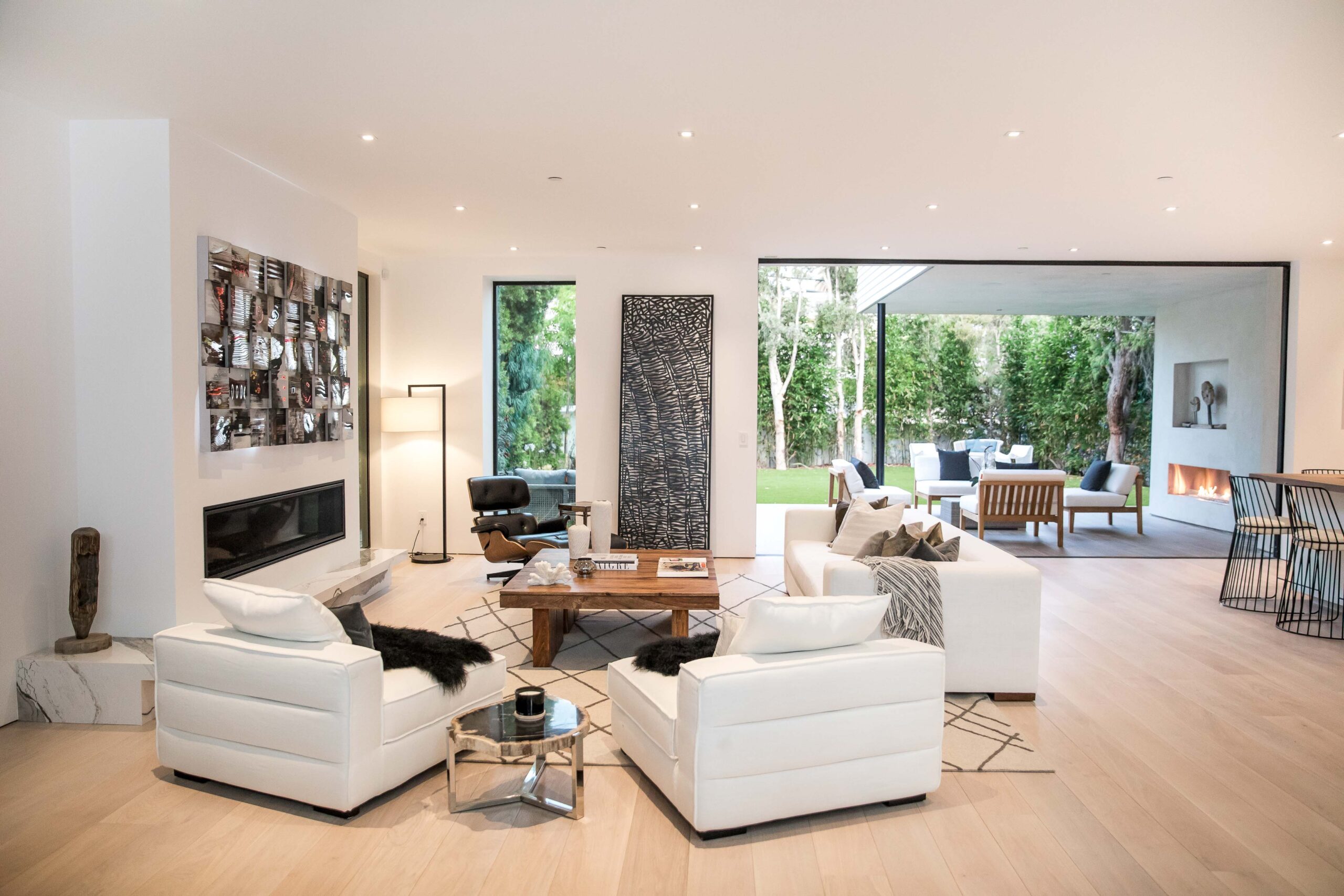 Los Angeles Builder, Architect and Designer Mario Romano Has Put the Finishing Touches on a Series of Four Contemporary Masterpieces in the City
Think multidimensional walls carved and textured from Corian and inspired by Mario Romano's love of nature (undulations in sand, butterfly wings and ocean waves) and the world's first massive lighted, 3D-printed Corian wall gracing the front façade, paired with luxe amenities like a professional-grade kitchen outfitted with Miele appliances; a wireless island charging station; easy-opening, fingerprint-resistant cabinets; and even a voice-activated Alexa device hidden away in the ceiling.
"The connection between all of my homes is that they offer large-scale design experiences and breakout architectural products," says Mario Romano, who previously conceptualized and built The Wave House (a Venice landmark) in 2016, followed by stand-out properties in Preston and Morningside.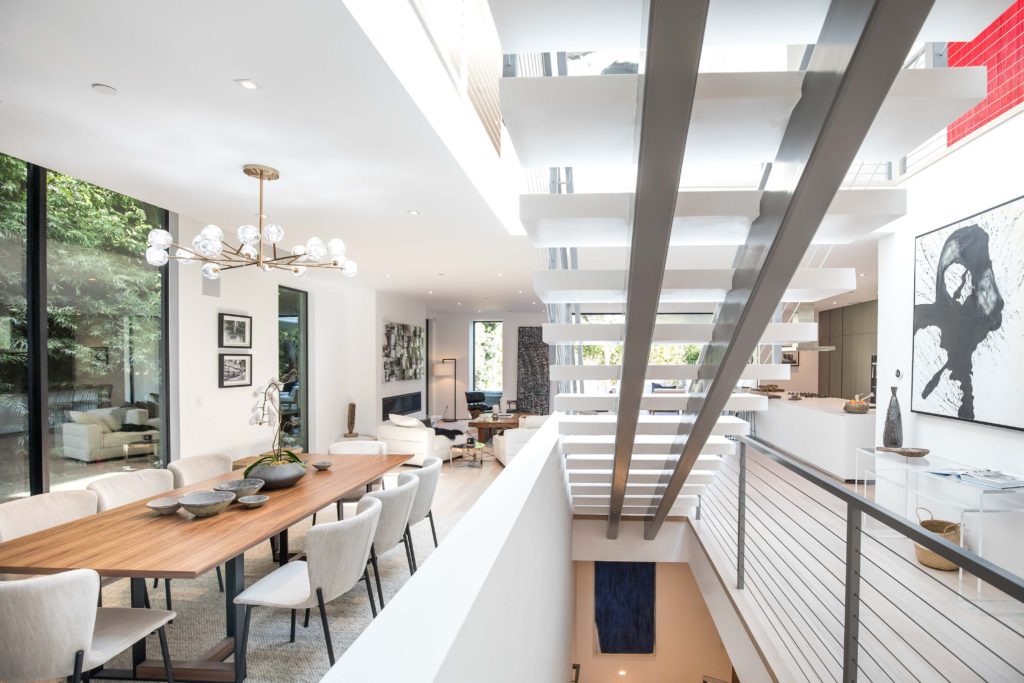 "Every residence features visual connectivity from one space to another, unfolding surprises as you navigate through the structure, and much research on my behalf to ensure that they contain wholly original moments interconnected with the existing location and natural landscape."
Situated behind a gated entry at 1016 San Vicente Blvd.—near Riviera Country Club, Brentwood Country Mart and Montana Avenue, and just 10 blocks from the beach—Mario Romano's final dwelling in the series was completed in August and provides 7,150 square feet of open living space on three levels.
Among the other bespoke features of the six-bedroom, eight-bath home: an 11-foot, pivoting front door crafted from skateboard decks that opens to 25-foot ceilings, along with a centerpiece floating staircase and suspended landing bathed in natural light courtesy of glass pocket doors, walls of windows and a distinctive, oversized skylight.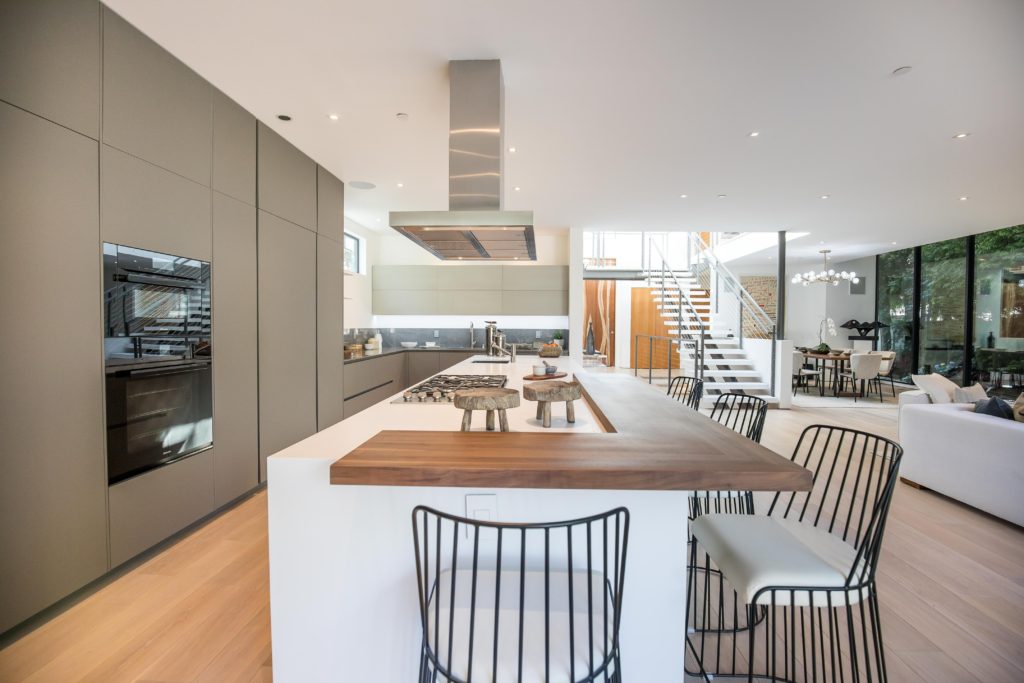 In the master suite, an expansive closet with floating shelves and a sofa rivals that of a Gucci showroom, while an unfinished lower level can be customized to include a kid-friendly game room and family theater. Rounding out the home's arresting allure is a private and expansive 8,898-square-foot lot showcasing lounge areas and a fire pit amid soaring conifers.
"The inspiration for most of my projects is the modern family home," says Mario Romano.
"All of my homes are interconnected, networked, and blend private and public spaces, while at the same time valuing functionality and accessibility."
Photographs: Jason Speth, Courtesy of Pacific Union International