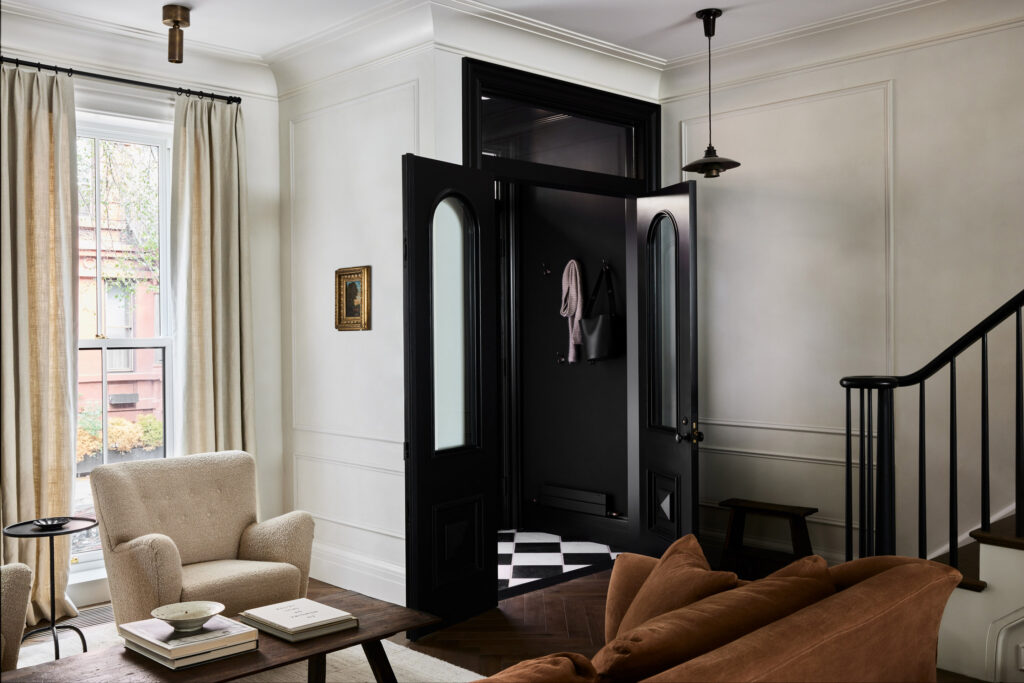 The Founder of And Studio Introduced References to Modern Belgian Design and Warm Textures Into This Historic Home With a Moody Atmosphere
Located in the West Village and originally built in 1867, this classic New York brownstone was renovated by Elizabeth Roberts Architects and talented interior designer Arianna De Gasperis—founder of And Studio—for a young family of four who wanted to marry comfort and aesthetic in their home. 
Organized in three levels, the 1,600-square-foot property immediately spoke to Arianna De Gasperis.
"I used to live in the neighborhood for several years and always dreamt about working on a home there," she remembers. "The clients were extremely passionate about the project and we clicked instantly after our first phone call."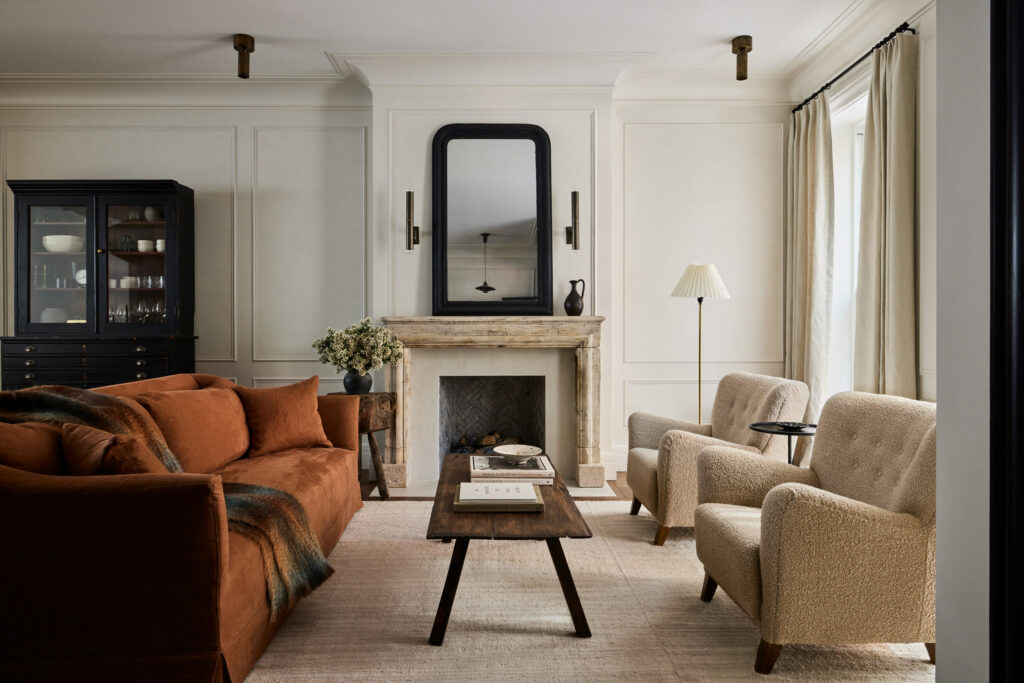 The brief consisted in creating a warm space that would feel a bit moody and neutral, with dark tones.
"I always take inspiration from Dutch still-lives, in particular from Vermeer for his dramatic use of light and dark, and drapery," says Arianna De Gasperis.
The interior designer also drew her inspiration from Belgian design—in particular, the work of Axel Vervoordt and Vincent Van Duysen—for the neutral color palette, as well as the use of raw unfinished materials and natural textures.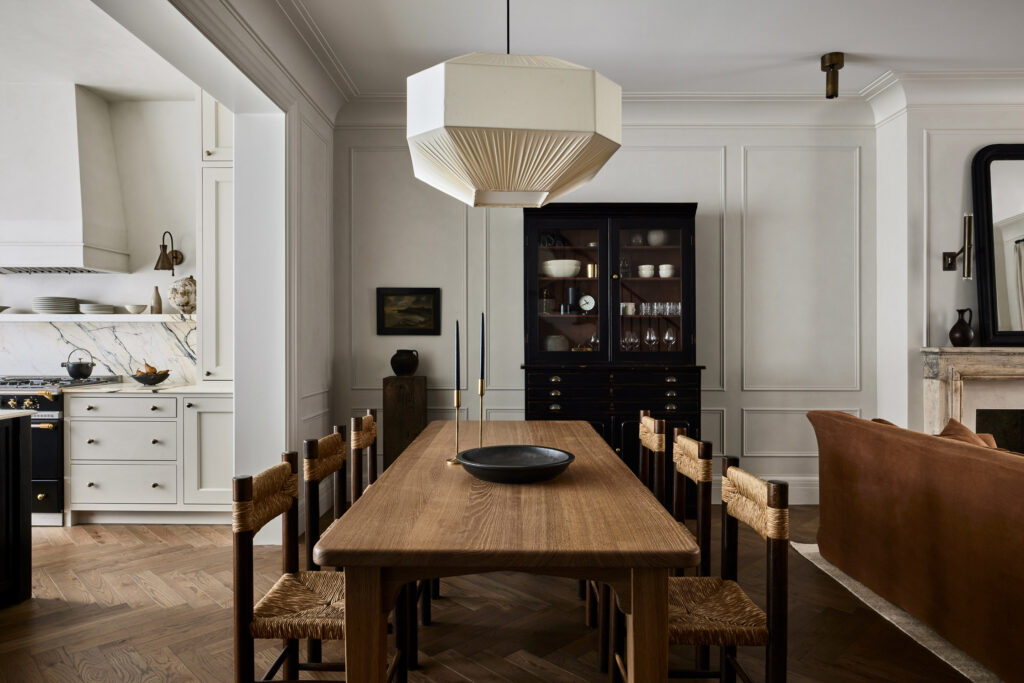 "Wood, plaster and marble are all materials that age beautifully over time and feel rich with character," she says.
The walls in Portola Paints' Roman Clay (in the Gem color) provide a sense of depth and texture in the calming atmosphere.
"Each piece of furniture was chosen with a lot of intent," confesses Arianna De Gasperis. "We wanted the space to feel clean and simple. A lot of pieces are antique, and the ones that aren't, have antique-inspired frames."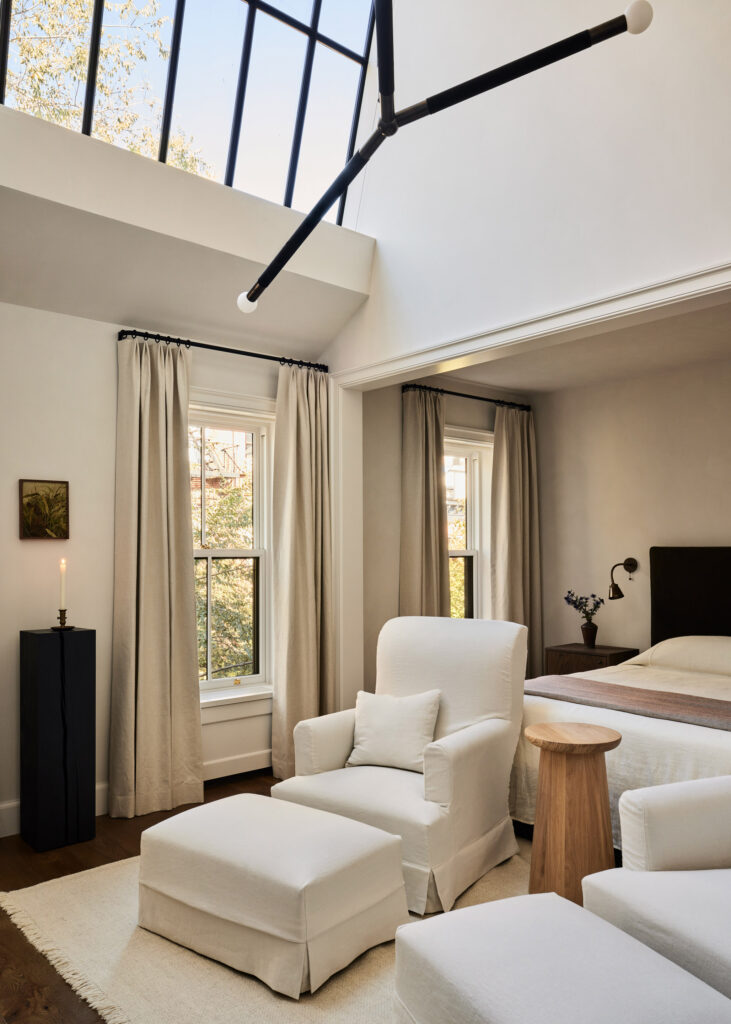 Throughout the home, the interior designer subtly mixed old and new, combining Rose Uniacke linen curtains, a Poul Henningsen pendant, a Matthew Cox dining table, a Ruemmler pendant and Ralph Lauren wallpaper, among other features.
"We weren't interested in just filling the home for the sake of it, we wanted to make sure that the homeowners resonated with each item," says Arianna De Gasperis. "The authentic Charlotte Perriand dining chairs were quite tricky to find and were sourced from Italy."
In the main bedroom, the Elizabeth Roberts Architects team installed a large skylight to allow for an abundance of natural light—not commonly found in brownstone houses. In the powder room, the door handle is from Belgium-based company Van Cronenburg.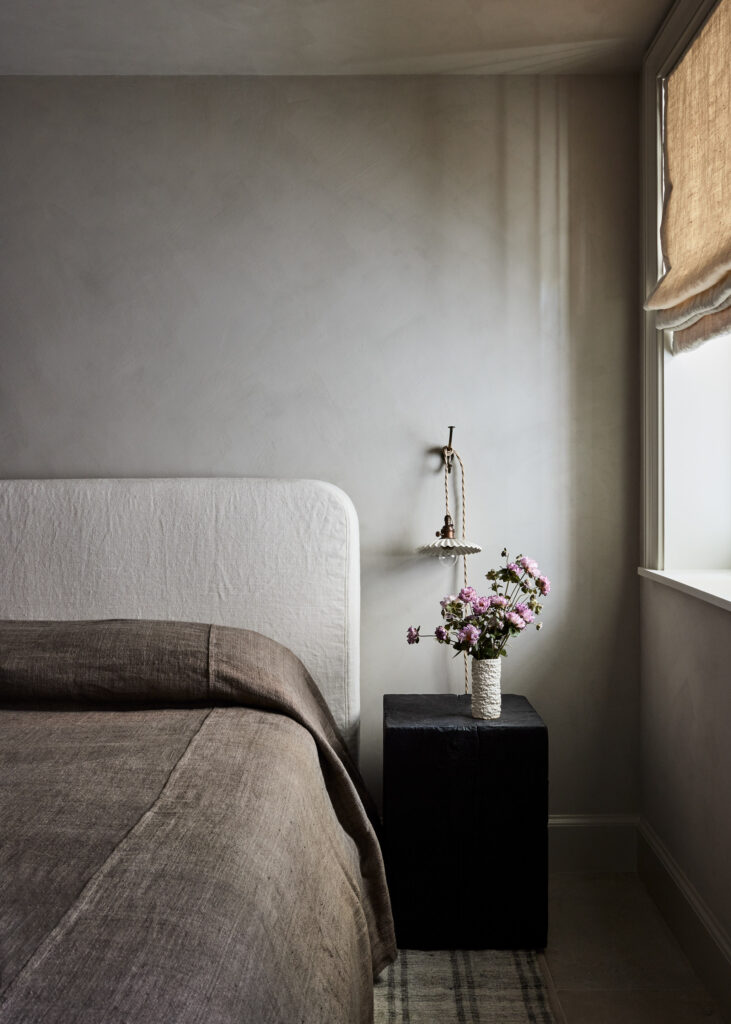 "It was important for me to ensure that the space felt inviting," says Arianna De Gasperis. "I think the project turned out to surpass that initial consideration."
A sense of flow between the different rooms and the perfect balance of natural materiality are reflected through every nook of this peaceful home in the heart of New York City.
And Studio | and-studio.co
Images: Nicole Franzen Styling: Katja Greeff