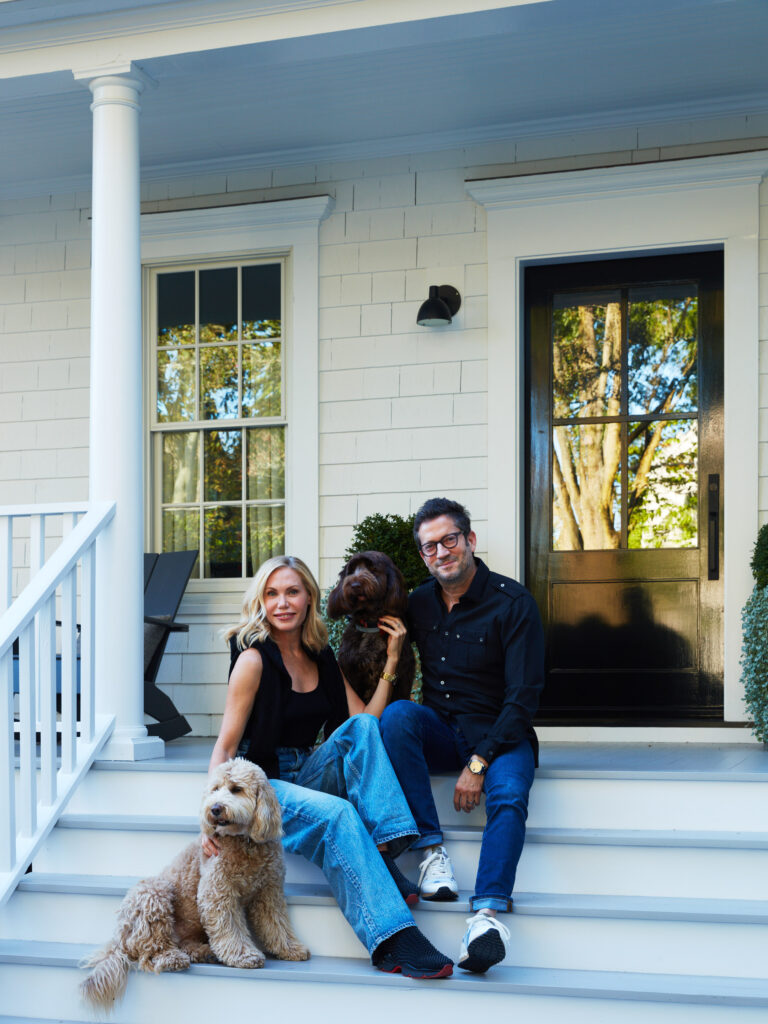 A Couple of Entrepreneurs Took the Opportunity to Renovate Their Home and Make It Into Their Creative Playground
Some people are always working on a new project. It's how they get energized and rekindle their passion, and how they satisfy their natural thirst for creativity. Analisse Taft-Gersten and James Gersten are these type of people.
Analisse Taft-Gersten is the founder of the established textile, rug and handmade furnishing company ALT for Living, with showrooms in New York, Sag Harbor and Los Angeles. A few months ago, she and business partner Kristin Fine launched The 1818 Collective, an ever-evolving design space and boutique in the Hamptons, while also working on interiors.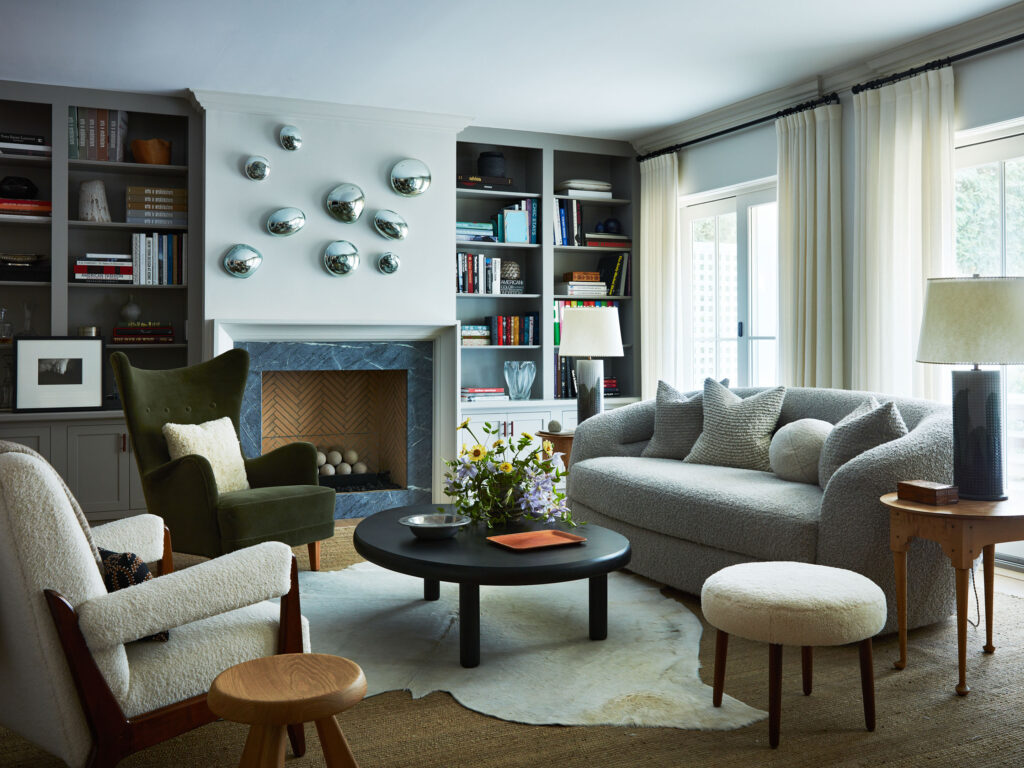 James Gersten is a hospitality consultant for hotels and restaurants who has worked with award-winning chef Jean-Georges Vongerichten. When the pandemic came, the duo immediately felt the need to start something fresh and keep their minds busy. After selling their recently finished mid-century home, they bought and moved to their new house in Greenwich, Connecticut with the objective of leading a gut renovation in less than six months to make it their home.
Originally built in the early 1900s, the classic property had a history and very good bones, but the couple wanted to transform several things to suit their lifestyle and taste.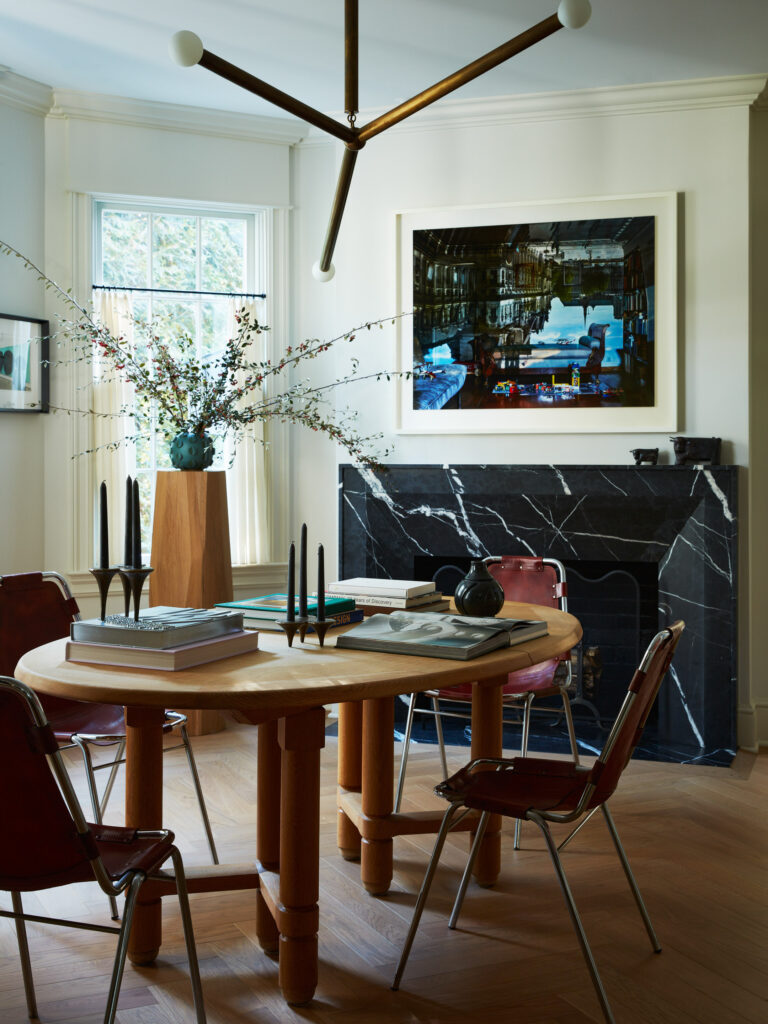 Ideally located about one hour from New York City, the house is the perfect refuge for the two entrepreneurs who are traveling constantly. The backyard garden, as well as the tall and linear architecture that reminds them of London townhouses, made them fall in love with this property. Inside, they wanted to create an East Coast version of yin and yang, where soft fabrics and textures would balance with black accents of furniture and paints combined with stone.
The couple opted for a light and restrained palette to give an airy feeling and a sense of flow that is reinforced by soft cream cashmere sheer drapes and curtains in every room. The millwork visually responds to the original architecture, subtly connecting past and present.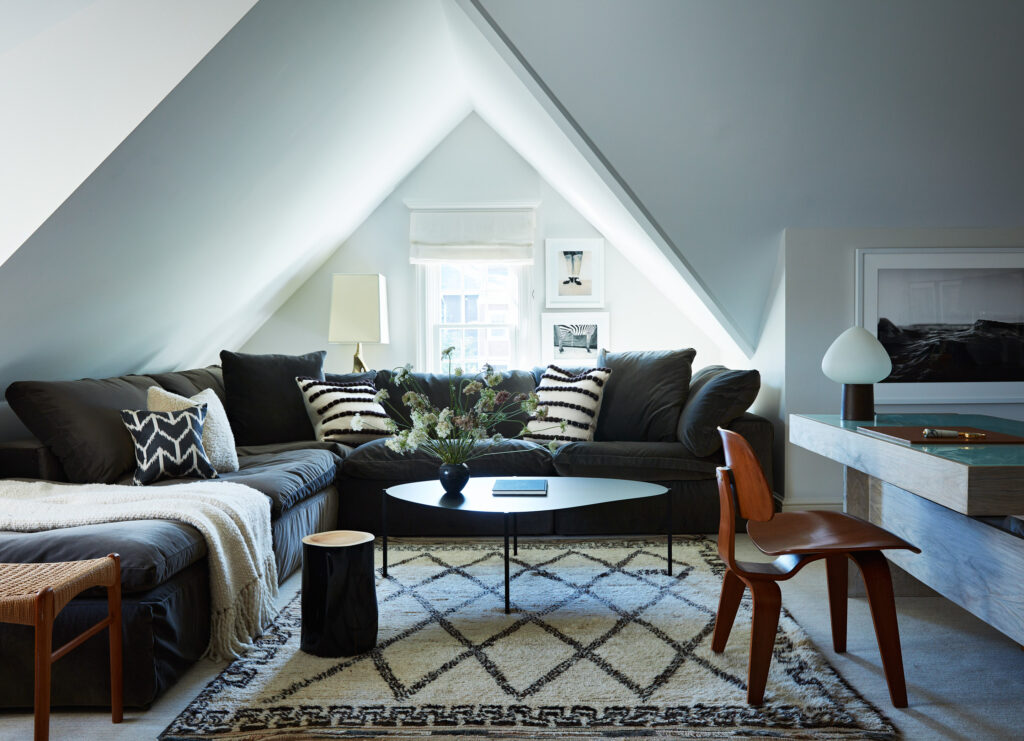 In the living and dining room, a Camaleonda sofa by B&B Italia, a dining table by Guillerme et Chambron surrounded by Charlotte Perriand chairs and a white chair from The 1818 Collective—among other pieces—create the perfect atmosphere with a mix of vintage and contemporary.
The family room features a coffee table custom designed by Taft-Gersten and Orange (in Los Angeles) and a sofa created by ALT for Living in collaboration with Jouffre. The office, too, is home to several treasures, including a desk by Brazilian designer Joaquim Tenreiro, a rosewood credenza by Kofod Larsen and a leather chair by Sean Anderson.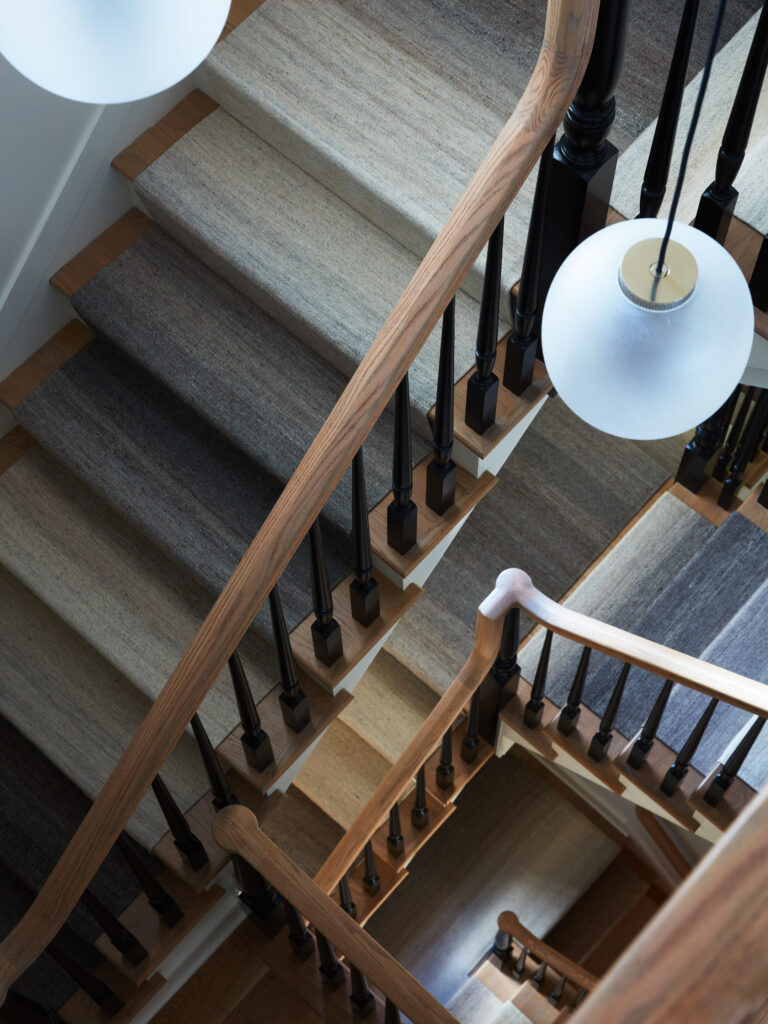 In this home, every space is adorned with a curated selection of items that dialogue with each other in perfect harmony and reflects the personality of its inhabitants
ALT for Living | altforliving.com
The 1818 Collective | the1818collective.com
Images: Tim Lenz Stylist: Mieke ten Have