On January 13th at the Shade Hotel in Redondo Beach in recognition of their positive influence on the careers and lives of so many. Their passion and foresight provided a platform and roadmap for many others to follow and succeed.
Arnold Goldstein established Shorewood Realtors in 1969, bringing aboard Larry Wolf as a business partner in 1979. Shorewood grew to be the largest independent brokerage in the South Bay, reaching 450 agents and $2 billion in sales at its peak in 2006.
"The evening brought my wildest dreams to reality seeing so many of our people that I have not seen for a long time," Goldstein said.
"I wish my partner Larry Wolf was there so we could share the evening together."
"In a competitive business it is great to know you are respected by your competitors."
Jack Gillespie, along with partners Jim Van Zanten and Annette Graw formed South Bay Brokers in 1985. Gillespie and Van Zanten ran an extremely successful company for 30 years.
"To receive recognition from your peers is the ultimate honor," Gillespie said.
Gillespie and Goldstein spawned hundreds of real estate careers over the years, and were affectionately referred to as "founding fathers," according to Master of Ceremonies Chris Plank.
Colleagues shared funny and heartwarming stories. A recurrent theme expressed by many speakers was the sense of family felt within both companies, a remarkable culture given the competitive nature of the business.
Although South Bay Brokers was sold in 2015 and Shorewood Realtors was sold in 2014, the legacies created by Gillespie and Goldstein live on today.
In a packed room filled with the top agents from virtually every brokerage in the area, the camaraderie was the tone of the evening as both men received standing ovations from the crowd and were thanked for their mentorship, guidance, leadership and friendship.
"It's a night I'll never forget," Goldstein said. Arnold reflected after the event.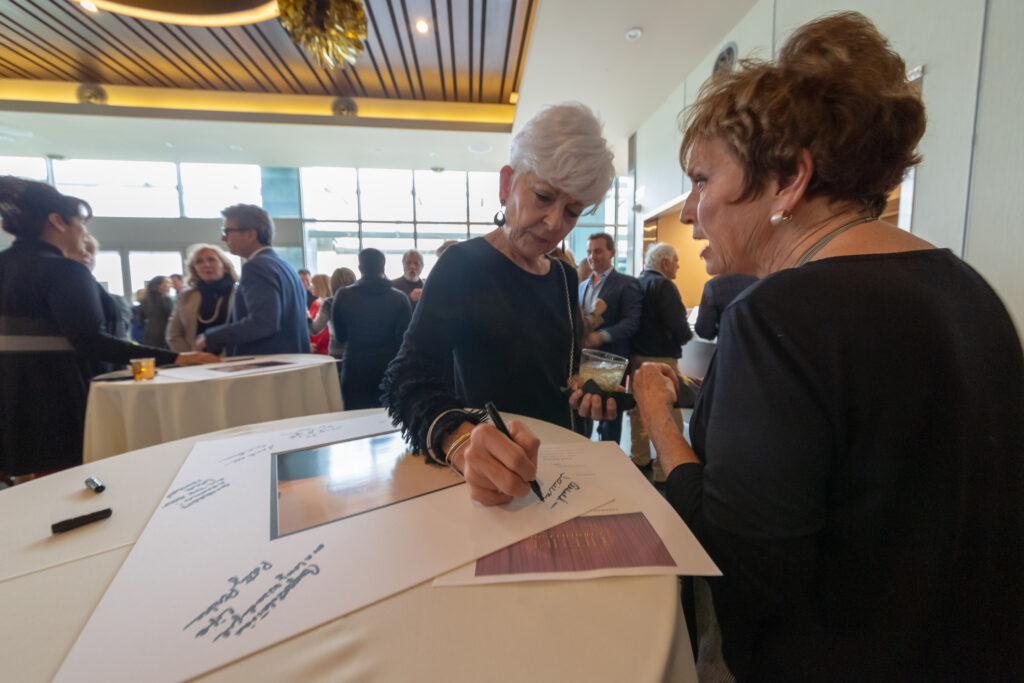 "We had love and that love was reignited again at the award ceremony. It was a reminder of how much I care about them and miss seeing them daily. They were so much a part of my world. I miss them all over again."
Images By: Kieron McKay (DIGS)