Some places give off an energy that is decidedly of-the-moment: just a few steps inside these places, visitors sense a strong personality, pleasant atmosphere and unique character. In Hollywood, the discreet yet renowned Galerie Half ticks all these boxes and more.
Thanks to owners Cameron Smith and Cliff Fong, the design gallery first opened in 2006—a tiny space that inspired its name—then moved to its current location on Melrose Avenue in 2009. It has since become a de facto reference for design connoisseurs. Inspired by a vast array of influences from modern classics, to minimalist Belgian architecture, to hip-hop, the eclectic yet highly curated selection of furnishings and objects reflect Smith and Fong's broad approach.
Combined with Western antiquities, architectural relics, African sculptures, 19th-century and primitive benches or tables are pieces by European masters such as Poul Henningsen, Le Corbusier, Børge Mogensen, Jean Royère, Greta Grossman, Poul Kjaerholm, Serge Mouille, and Arne Jacobsen, among many others.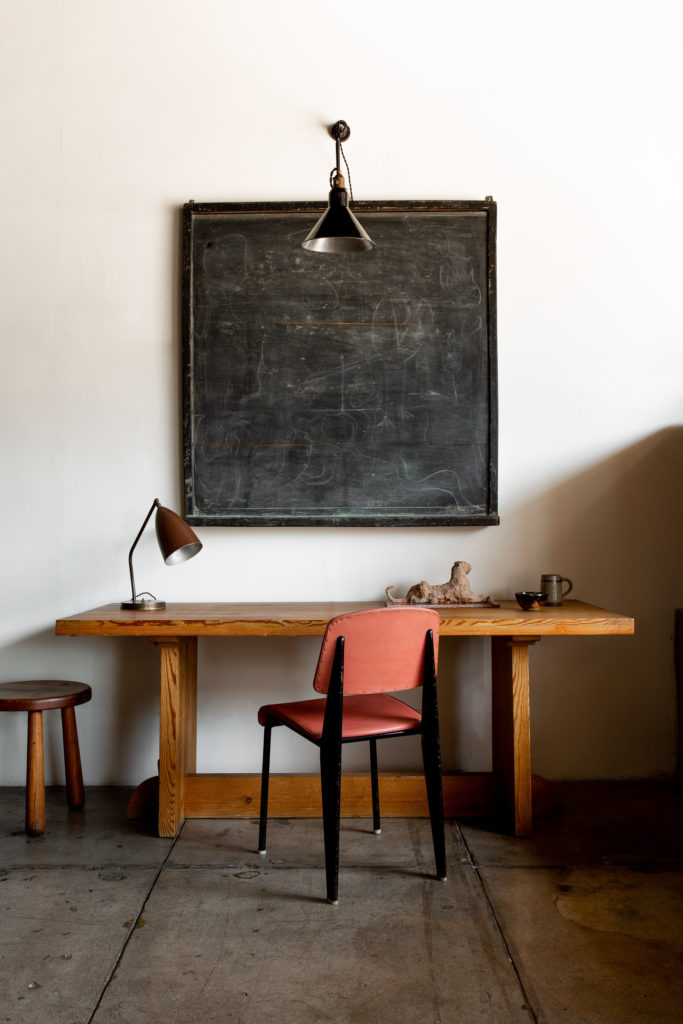 Never afraid to mix items from different eras, as well as anonymous pieces with those created by famous designers, the Galerie Half duo work hand-in-hand to make the space both approachable and refined. While Smith travels several times a years to Europe to buy new pieces for the gallery, Fong is in charge of displays.
In Galerie Half, the sense of flow and limited number of objects and furnishings evoke the feeling of being in a home. All items are placed in carefully considered spots to receive the perfect amount of light (whether natural or artificial). Artworks (paintings and photographs) are also an important part of the backdrop, helping to personalize every corner. New arrivals constantly renew the space, where patina and original finishes shape a timeless, peaceful and exquisite environment. galeriehalf.com