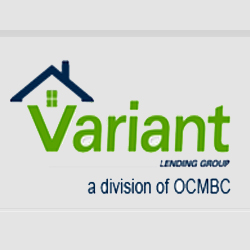 Variant Lending Group
lender
Welcome to Variant Lending Group. We are committed to fulfilling the dreams of every potential home owner by simply guiding them along every step towards acquiring a home loan. Our service begins at application and doesn't end until we have closed your loan, all the while doing everything we can to make you feel confident and secure along the entire process.
If you are purchasing a house for the first time or if you've done this several times before, you know that the arrangement of finance is the primary requirement that you need to combat. We can provide for you all necessary solutions so you feel at home even before you've purchased your dream house.
We have been arranging home purchase and refinance for our clients for some time and our policy is to treat each customer as a partner in order to meet a standard of excellence which all successful companies must do so in order to stay at the top of their class. Our executives are highly proficient and will answer all questions you have regarding the road ahead of you. Thank you for visiting and once again, welcome to Variant Lending Group.
Fax:888-251-3050
Address:info@variantlending.com