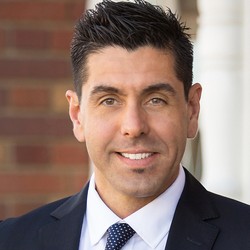 Tony Accardo
agent
Phone:310.855.3557
Address:, , ,
Tony Accardo – A Trusted & Well-Respected South Bay Real Estate Advisor
Tony has earned a reputation as a leader for marketing some of the area's most exceptional real estate properties. He is a natural negotiator and a seasoned real estate specialist who strives to secure the best possible outcome for his clients.


Quick Fact
Because of his experience, Tony has orchestrated countless off-market transactions, successfully, while maintaining discretion, ethics and integrity.
Tony's commitment to providing the finest real estate experience on behalf of his clients is his primary goal as he maintains an admirable ethical standard in all his transactions. A dedicated family man, Tony is devoted to exceeding his clients expectations and continually strives to combine remarkable homes with extraordinary lives. He knows and understands the South Bay real estate market like the back of his hands but never takes a day for granted. By working long hours and truly loving what he does, he is extremely passionate about fulfilling on his clients dreams while making himself super accessible through the process.
Address:Tony@tonyaccardo.la