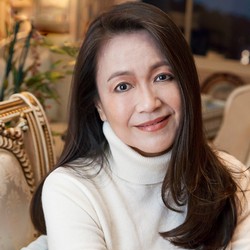 Lily Liang
agent
Phone:310.373.3333
Address:608 Silver Spur Rd. Suite 103, Rolling HIlls Estates, CA, 90274
Lily Liang  has been a top agent in high-end residential real estate since 1981.  She has had over $650 million dollars in transactions and has sold the highest volume of multi-million dollar properties on the Palos Verdes Peninsula for Coldwell Banker. Lily recently sold a spectacular view property in a few days!
Lily works with her clients one-on-one and markets each property individually giving personal dedication to each client to overcome this challenging market.  She always tries to perform above their expectations.  Lily has created a legacy in the industry through her outstanding reputation because of her belief in ethics and principles.  In today´s real estate market, not just any agent can get the job done, an agent with Lily's caliber and quality will really make the difference.
Lily believes that her unique background, having lived in many countries in both Asia and Europe, ultimately gives her more understanding and allows her to appreciate other cultures.  She is a firm believer in "The World Is Flat" by Thomas Friedman and "Smile Southern California" by local resident James Flanigan. Lily is fluent in Mandarin and she embraces the diversity and contributions of all cultures.  Lily has gained the trust of her clients, appreciates their referrals and is also working with the second generation of her clients.
Having lived on the Palos Verdes Peninsula for over 30 years, Lily is familiar with what is happening on the Hill.  Lily's daughter Jennifer and her husband work at Harvard University and son Michael is applying to graduate school.  Lily's husband is a world-renowned international corporate-tax attorney.  As a board member of the American Asian Symphony, she enjoys the beautiful music and helping raise money for scholarships.  Lily is also serves as board member for LABioMed.  She admires that LABioMed has more than 1000 researchers working hard to help build a foundation for today's medicine.  Lily is a strong supporter of the local libraries.  She believes that her position as an Investment Consultant plus international connections and online presence, aid her in the success of marketing homes on the Peninsula.
Lily's professionalism, sincerity, integrity, pleasant presentation and hard work have earned her an outstanding reputation throughout the industry.
Address:lily@lilyliang.com