Luxury Real Estate Happens Here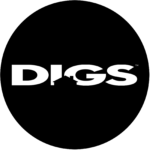 Get access to exclusive homes, and the stories behind them that we don't share anywhere else.
  When choosing an agent to sell your home, it is imperative that you select someone who is familiar, comfortable and experienced selling and buying homes in the area.  Preferably, they live in the area and know the market and the community intimately.  Lauren has lived in the South Bay since 1991.  She currently lives with her husband Randy, two children Megan and Logan, and two dogs, Teddy and Cody.  Lauren is very involved in the local community.  She is also a generous contributor to many South Bay charities, including: the Education Foundation, American Martyrs, Richstone, Next Step Fitness, P.S. I Love You. For Lauren, there is a human side to real estate.  Aside from ranking highly in sales statistics in Los Angeles real estate (she consistently ranks in the top 1% of licensed South Bay agents), Lauren believes the business is not about being "number one" but rather is about providing clients with the best possible service and support.  That means not wasting time showing only the most profitable inventory or failing to listen to expectations for a major luxury purchase. Due to her legal background (Lauren has a J.D. from Loyola Law School in Los Angeles, and keeps a current license to practice law in the State of California), she is extremely well versed in the contractual elements of the transactions and exhibits seasoned negotiating skills to protect and position her clients.  Lauren also has extensive experience in handling challenging real estate transactions, and resolving serious buyer and seller issues, which can save thousands of dollars, and avert legal hassles.  Lauren and her team deliver outstanding customer service in every area--including extensive online and print marketing, showings, escrows, inspections and most importantly follow up after the transaction has concluded to make sure you live in your home "happily ever after."  
It seems we can't find what you're looking for.