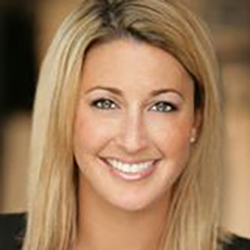 Kimberly has been a full time Realtor for the past 8 years. Within the past 3 years, she has been recognized as being in the top 5% in her office of over 325 agents. She received the award for Top Individual Production in April 2015. Year to date, she is currently #4 out of 325!
As a designated Certified Negotiation Expert, Kimberly uses her knowledge to collaborate with the other party and ultimately create win-win situations for her clients. She has 28 five-star reviews on Zillow and works hard to provide world class, concierge-like service to her clients. She is readily available and always eager to help. Kimberly constantly strives to make the home selling process as effortless as possible for her clients.
Kimberly received her BA from the University of Colorado at Boulder in 2002. She is a Torrance resident and is happily married to a Firefighter / Paramedic for the City of Anaheim. They have 2 little girls (ages 1 and 4) as well as a 130lb. Newfoundland dog and 5 hens. In her spare time, Kimberly likes to go to yoga, snowboard, take family vacations and eat GOOD food.
Fax:310.720.7933
Address:kimberlydoner@kw.com