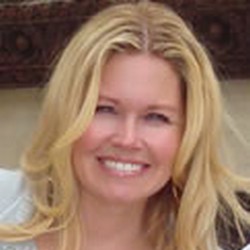 June Emerson
agent
Phone:310.721.4787
Address:, , ,
June Emerson is a relocation expert. She prides herself not only on finding you the perfect home to live in, but also making sure you are comfortable with your new surroundings. She has been publishing an annual Relocation Guide to the South Bay for a professional sports team and their parent company for the past 6 years. This relocating expertise comes from how she was raised. Her father was in the military, which meant her entire family had to pick up and move many times throughout her childhood. From an early age June learned the value of adapting to new environments, and how to do it quickly.
As luck would have it, June met her husband Nelson who was a professional athlete, which meant a lot more moving was in her future. Within his 13 year career they moved about 30 times! By the time June found her way to the South Bay and into the Real Estate Industry working for South Bay Brokers, she fit in perfectly. She had witnessed the 'buying and selling' process play out so many times in her own life that it just seemed natural that she would guide someone else through that same process.
June and her husband Nelson have been married for 18 years. They have spent the last 10 years living in the Tree Section of Manhattan Beach with their 4 children June is very involved with the local schools: Mira Costa High School, Manhattan Beach Middle School and Grand View. She is a Charter Member of the WPA (Wives of Professional Athletes) which is an official support group of the Child Abuse Prevention Center based in Orange County.
Locally, she gives her time to the Kings Care Foundation, a non-profit children's charity of the Los Angeles Kings. June is also involved in many other aspects of the Real Estate Industry. She is a Property Manager of both commercial, office and multi-family units within the South Bay. She also manages vacation rentals and assists her clients with seasonal rentals. This is yet another service that June provides for her clients.
June has a wide-range of experience, from working with high profile clients to the neighbor next door. No matter who the client, she prides herself in her professionalism and client confidentiality. Since June started in Real Estate she has received the award of Top Producer for the last 4 years. Her sweet demeanor, her genuine caring personality and her 'all blue skies' attitude are only a small part of why so many people want to work with June. She has the ability to make you feel comfortable and confident in any situation.
Address:june.emerson@southbaybrokers.com