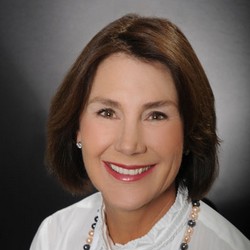 Joellen Alflen
agent
Phone:(310) 619-7653
Address:, , ,
Joellen has been a resident of the South Bay for 30 years. During that time she has enjoyed living on the Esplanade in Redondo Beach, the Strand in Hermosa, and the Palos Verdes Peninsula.
You may know her best as your daughter's Girl Scout leader, as an active member of National Charity League, as an involved parent in Palos Verdes' School District, or as a hardworking member and past President of Palos Verdes Junior Women's Club.  Joellen has a Graduate Degree in Psychology, however for the past 25 years she has also been a licensed Real Estate Broker.  Recently, while working full time in Real Estate, she completed the Graduate Realtor Institute Designation. This helped enabled her to keep up with the many changes in the Real Estate business. She has recently  completed her Palos Verdes Specialist classes where she enjoyed learning historical facts about the Peninsula and is now a certified Palos Verdes Specialist.
She delights in becoming reacquainted with people she met during her years of volunteer work in order to help them with Real Estate. Please feel free to contact Joellen with any of your Real Estate related questions. The highest compliment she could receive is the referral of friends and family. She is always pleased to assist you or any of your family and friends with their Real Estate needs.
Address:Joalflen@hotmail.com