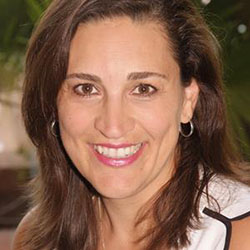 Let me introduce myself to you. My name is Haley Farrahi and I have been living in South Bay since 1996. I was born in Iran and grew up in Tehran. I went to an international school until the Islamic revolution 1979 and after that everything changed. My family decided to move to Germany in 1983 and I was challenged with a new language and culture. I graduated high school in 1990 and worked various jobs and traveled Europe. It was an eye opening and at the same time rewarding experience and I am grateful for that.
In 1991 I got accepted in the nursing school of the Amsterdamer Strasse Children Hospital. I graduated in 1995 and started working as a pediatric surgical nurse in the operation room. After meeting my husband in 1994 in California, I decided to move here for a short time, it lasted 18 years and I don't believe I could live anywhere else in the world except the beautiful Southern California.
I live in Rancho Palos Verdes with my husband and two sons. We felt it would be a great place to raise our kids and venture into new careers. It was then that I ventured into the wonderful world of Real Estate. I find it both effortless and exciting to share my passion for the community with my clients. My organizational skills and creative training led me to my first job with Re/max Estate Properties in South Bay.
I am a dedicated and knowledgeable South Bay real estate agent who can provide you with the highly specialized information that will help you make the right decisions. It's the combination of this unique market-knowledge and excellent negotiating skills that enable me to get you the optimal price for any property you plan to sell or buy.
Address:276731726@mail.com