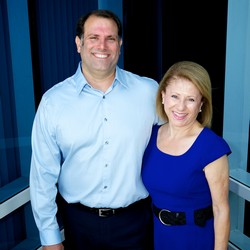 Hady and Hassana
agent
Phone:310.404.5361
Address:400 S. Sepulveda Blvd., Ste. 100, Manhattan Beach, CA, 90266
Over the last decade the real estate market has changed dramatically. The real estate industry in general has transformed from a service oriented industry to an automated, impersonal business. Hady and Hassana live by the philosophy that customer service is still paramount when it comes to representing our clients' best interests. They treat you how we would want to be treated – like family.
Selling real estate in the South Bay since 1989. We have experienced market booms and busts. We know how to market and price your home accordingly in order to assist you in achieving your goals.
40+ year Beach City Residents. They know the Beach Cities!
The Mother & Son Team breaks through the generation gap. Hassana reaches the mature buyers while Hady reaches the young professional and married couples.
Work with you directly. You get two full time agents working in tandem for you. This allows us to respond quickly to all potential buyer inquiries. You can always reach one of them! They refuse to have assistants or junior agents working under us and solely handle your file to ensure there are no mistakes or errors.
Hady and Hassana are networking agents, belonging to networking groups comprised of top producers. This allows us to have our finger on the pulse of the market at all times.
Strive to return all of our customer calls or e‐mails within an hour or less. Work weekends (and are available on holidays if need be). Unlike many other agents they include our cell numbers & e‐mail addresses on all of our listings in the MLS & internet to ensure the fastest response times.
Buying and selling homes is not a Mon‐Fri 9‐5pm job. When you work with us you can count on us to do everything in our power to ensure a smooth transition. We are by your side from start to finish. We are veteran agents with a combined 35 years of successful real estate sales in the South Bay. From the opening of escrow until the day we retire... you can count on us to treat you like family!
Hady   |   phone: 310-404-5361  |  email: hady@hhcrealestate.com
Hassana   |   phone: 310-756-8949  |  email: hassana@hhcrealestate.com
Address:hadychahine@shorewood.com