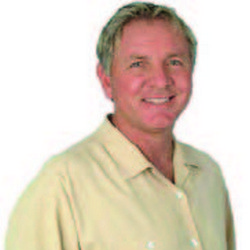 Fred Zuelich
agent
Phone:(310) 546-7561 x488
Address:3300 Highland Ave., Manhattan Beach, CA, 90266
With great experience as a Manhattan Beach Realtor and as a Realtor servicing all areas in Los Angeles County I help both buyer and seller meet their real estate objectives.  I have extensive knowledge of each of the communities and will work tirelessly on your behalf to make your next home buying or home selling experience a pleasant and successful one. Please take the time to view the testimonial section and see what past client's experiences have been.
There are many changes in today's world of real estate.  Because of constant changes and the concerns of the consumer it is important for a Realtor to stay ahead of the times and be prepared for the unexpected.  I research the market, not only here, but up and down the coast so I can compare the different markets and help my clients keep clear on values.  I build homes and have completed a home in the highly exclusive and prestigious development called ' The Hideaway' located in Palm Desert, Calif.  I am also in development on a new home in Hermosa Beach that is one block to the water with spectacular views!
Though I specialize in homes sales, I also do a major business in investment properties.  They are great values in the beach cities.  Further, I work directly with my clients on 1031 exchanges so they can develop a strong portfolio for their future investments.
Since I also developed my second home on the island of Maui, I have extensive knowledge on the real estate market there.  I have put many clients and fellow Realtors in homes there and have made the term 'aloha' take on a whole new meaning to them.
If you are a buyer who needs a Realtor, please fill out my Manhattan Beach real estate and homes for sale 'Buyer's Request Form'.  If you are a seller please fill out either 'What's Your Home Worth Form' or use my 'Seller's Request Form'.  Please note that all requests will be responded to in a timely manner.  If you are a Realtor who has a referral, please fill out the short form below or my general request form.  I value everyone's feedback!
Thank you for your time and I look forward to being your professional Realtor!
Sincerely,
Fred Zuelich
Address:fred.zuelich@shorewood.com