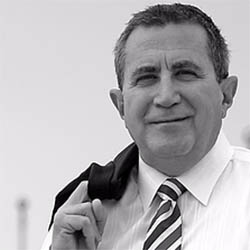 David J. White is a full-time professional Realtor® focusing upon luxury residential homes and income properties in the Beach Cities of Southern California. Valuing long-term relationships over individual transactions, he derives 90% of his business by referrals from past and current clients.
Backed by the unmatched ethics and market presence of Vista Sotheby's International in Manhattan Beach, David is a leading real estate negotiator, advisor, valuation specialist, problem solver, and entrepreneur. He also develops luxury homes in and around the Beach Cities.
Born and raised in Southern California, he obtained his Masters of Business Administration degree from the University of Southern California's Marshall School of Business, and has lived and worked in Manhattan Beach for 25 years.
Address:david.white@vistasir.com