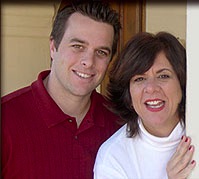 Dan & Lorie O'Connor
agent
Phone:310.261.7756
Address:3201 Manhattan Avenue, Hermosa Beach, California, 90254
Dan O'Connor
Having been born into the real estate business, Dan went on to study at the University of San Diego (USD). There he received a Bachelors degree in Business Administration, with an emphasis in Real Estate and a Minor in Accountancy with one idea in mind – to join Lorie as her business partner.
Having many different opportunities before him at the time of graduation, it was an easy choice for Dan to come back to the area he loves and learn from the person he believes knows the business the best.
Besides a strong academic background Dan has brought many assets to their partnership, including a creative outlook, new relationships and innovative ideas that constantly challenge even a veteran like Lorie. Complimenting each other's strengths, they have strived to form a strong and highly successful partnership that gets better year after year.
Having grown up here, Dan knows the South Bay as well as anyone and is very well versed in helping clients with their investment properties, and development opportunities. However, besides surfing and running with his dog on the strand, Dan counts as one of his passions helping clients buy new construction homes. Through the years he's helped shepherd many clients through this process and has developed close personal relationships with several local builders.
 
Lorie O'Connor
Lorie O'Connor has been a dynamic force in South Bay real estate for over 30 years. She has won numerous awards and accolades including Top 1% Producer Nationwide for her dedication and success over the years.
Being a Manhattan Beach resident for 35 years and raising two children here, Lorie has always been a part of the fabric of this community. She makes it a point of pride to know each nook of the South Bay and can tell you everything from which schools have the best teachers and which neighborhoods appreciate the most, to who's got the best Mexican food in town.
In 1986, Lorie teamed with a partner, took a gamble and opened Realty World – Beach Properties. Dedication and hard work resulted in a successful South Bay real estate office that specialized in residential homes, construction and income units. At it's height, the office was staffed with over 30 agents, doing brisk business even in the most difficult of times. However, Lorie realized that managing a successful real estate brokerage company and was taking her further and further away from the one thing that she truly loved about the business – listing and selling real estate.
So in 1991 she turned over her share of ownership in Realty World – Beach Properties and returned her passion of being a real estate agent. Since then Lorie has consistently remained a top producer in the South Bay, even during the "90's slump market," selling over 15 to 35 million dollars a year.
Address:dan@oconnorproperty.com