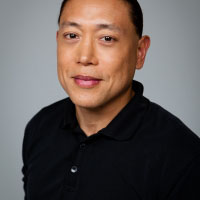 Dante Tantiado is one of the most well-respected and knowledgeable real estate agents in the Los Angeles market. His entrepreneurial spirit, honesty, deter! mination, patience, and commitment to exemplary service make h! im an invaluable asset to all his clients. Whether you are in the market for a condominium, single-family home, or a multi-family investment, Dante possesses the skills to help you succeed with your next real estate transaction.
A seasoned professional with over 13 years ​experience in real estate, Dante offers extensive knowledge of the real estate business. He will help guide you through the myriad of details pertaining to your buying/selling transaction. Dante communicates a high level of integrity, professionalism, and is dedicated to providing exceptional customer service. He is committed to earning the respect and trust of his clients by helping them to achieve their individual needs and goals.
"I think the key to success is powerful communication and I make sure that my clients are fully aware of every detail in their transaction." Dante also feels that having solid negotiating skills coupled with being a good listener is extremely important. "I consider myself a good negotiator and a good listener" explains Dante. "It is important to have these skills so I can represent my buyers and sellers to the best of my ability."
Dante's extensive experience, strong work ethic, negotiation skills, and market knowledge are all assets that help him achieve his client's real estate goals.
Address:peterdantetantiado@gmail.com