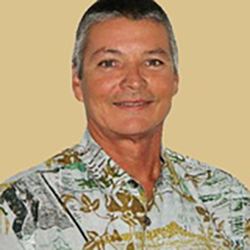 I have live and worked in the South Bay for over 50 years. I love the coastal life style. I am an avid surfer, an artist and work in graphic arts. I have lived in Hermosa Beach my entire life. I am very active in my community, as a volunteer for the Hermosa Beach Rotary, Kiwanis, Chamber of Commerce and Women's Club. I established a nonprofit organization, as well to raise funds for a Surf Museum for our beach community.
I was Vice President of EZ Roller luggage cart service at LAX, and Store Manager at Big Five Sporting Goods. I started my own screen-printing business and continue in the business today.
In Real Estate, anyone can sell their own home; however it takes research, finding the right documents, mortgage company, pre-qualification for buyer, etc. As your Realtor, I am willing to step-in and take care of all your housing needs to get the best for you & your family. I would like the opportunity to be a resource for you for all of your home needs.
Meridian Capital and I, as your Real Estate Agent will use social media, valuable market statistics and trends, every month to show case your property as well as MLS (Multiple Listing Services) which most Realtors will have access to your listing.
If you are Ready & Willing, I am Abel to work hard for my clients.
Address:46527693577@mail.com