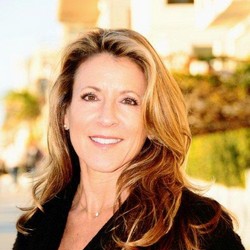 Terri Dunn
agent
Phone:(310) 710-9770
Address:1401 Highland Ave, Manhattan Beach, CA, 90266
I am a native Californian who has lived in the South Bay for over thirty years. I know and live the lifestyle that comes with living in the South Bay, which is what has made me a local area consulting expert. I am well connected with all the other top producers in the South Bay, where we network daily to stay on top of the newest listing including those not yet public (pocket listings) sales, trends and  inventory. My main goal is to add value to your experience!
As Your Real Estate Consultant, I pride myself on being a fair negotiator, a diplomat with all the parties best interest at heart. I am open, honest, patient, trustworthy, even-keeled and without drama. I believe in excellent service while adding value as your realtor. And I definitely tell it like it is!
I am here to help you buy | sell | invest | trade | real estate.  I have millions of dollars in closed transactions, hundreds of homes sold and a wealth of satisfied customers who continue to refer me to their friends and family daily!
I am grateful and fortunate that I have a repeat client and referral based business. However, I always welcome new Ready, Willing and Able clients looking to buy or sell real estate.
To all of my wonderful clients...I have built my business based on positive comments and referrals from people like you. Thank you for being such a special part of my business, I couldn't do it without YOUR help and I am truly grateful!
Please contact me if you would like more information regarding any of your real estate needs. I am at your service and I am here to add value and I am here to help you!
Address:terri@terridunn.com