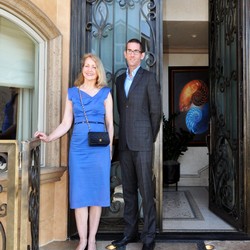 Norma Toering
agent
Phone:310.493.8333
Address:#5 Miraleste Plaza, Rancho Palos Verdes, CA, 90275
Norma Toering was an elementary school teacher prior to starting a family and becoming a stay-at-home mom. But once her four children were all in school, she decided to start a new career.  Having moved often, she felt real estate would be a good match and got her license in 1992.
Now the Rancho Palos Verdes resident works full time with Re/Max Palos Verdes Realty. And as a former educator, she likes to keep learning, so she got her brokers license this year. When not working, she enjoys yoga, hiking, dancing and hanging out with her four children and six grandchildren.
My marketing is geared toward harnessing the power of the Internet to promote my listings and reach prospective buyers.  In today's fast paced society online presence gives the consumer the instant gratification they are accustomed to in other areas of their life.  Real estate agents must not lag behind.  With the help of my Internet marketing team we launch an effective marketing campaign online within hours of taking a listing.
Address:ToeringandTeam@gmail.com