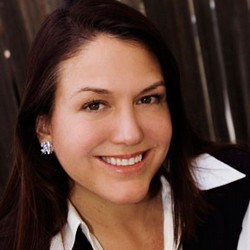 Kirsten Cole
agent
Phone:(310) 756-3524
Address:, , ,
Kirsten Cole is a native of Southern California and has been a permanent resident of the South Bay for the past 22 years. She currently resides in Hermosa Beach with her husband, Paul, her son, Jack and daughter, Katie. Kirsten feels extremely fortunate to live and help clients in such a beautiful, safe and family-oriented community.
Kirsten's love of the area is evident with her involvement in local events, schools and charitable organizations. One particular organization close to her heart is the Down Syndrome Research and Treatment Foundation (DSRTF). Kirsten's daughter Katie has Down Syndrome and Kirsten donates a portion of each of her sales commissions to the foundation. If you would like to make a donation to DSRTF, please click here. She is also a supporter of Commissions for Education where she also donates a portion of her commissions.
As a home owner, Kirsten understands the enormous responsibility involved in buying or selling a home. Her greatest assets are her ability to listen to the needs of her clients, to follow through in a consistent and timely manner and to provide a positive and lasting experience. Kirsten's hands on approach has proven to be an effective means to guide her clients through this exciting time, especially when a calm and knowledgeable voice is surely welcome.
Kirsten's passion for Real Estate runs deep as she is a 2nd generation Realtor®. Her father, Jerry Cole, was an esteemed Commercial veteran of 35 years. At a young age, Kirsten was fortunate enough to experience working and learning from her father. That opportunity provided the foundation for Kirsten to develop her own high standards and strong work ethic which have become the cornerstone of her Real Estate career. She is now a seasoned Residential Realtor with a proven track record as a listing agent as well as a buyer's agent. Kirsten is known for going the extra mile to get her clients the best possible price for their properties. She has a team of contractors, handymen, interior designer, photographers and marketing specialists that she strategies with to ensure that her clients receive the best possible price in any real estate market. She is also a successful buyer's agent because she is patient, knowledgeable and has the resources to support her clients during and after the purchase of their home. Kirsten also belongs to many local, real estate networking groups so that she can find out about pocket listings before they get listed on the MLS. Almost 100% of Kirsten's business is from referrals by past and repeat clients.
Address:kirsten.cole@southbaybrokers.com