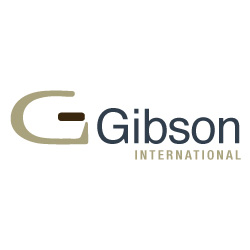 Gibson International
broker
Best of the Best
Gibson International specializes in marketing extraordinary homes and matching sophisticated buyers with properties in Los Angeles' most exclusive neighborhoods. Our high-quality real estate brokerage represents the "best of the best," and is dedicated to providing a full service experience with every transaction. Established in 2008 by leading real estate veteran Scott L. Gibson, our Brentwood-based firm was founded on the principles of ingenuity, discipline, integrity, and uncompromising service. Gibson International strives for excellence by providing the highest standards of service with an emphasis on personal touch, which is so vital to the client-centric relationship. Our model, which focuses on quality and innovation, has proven to be immensely successful for Gibson International. Gibson International is proud to have grown from $142 million in sales during its first year of operation to forecasted sales of $1 billion in its seventh year.
Technology and Experience
Gibson International's strength lies in its entrepreneurial structure and boutique approach. This begins with its team of 135 agents, who represent some of the most respected names in Westside real estate. Each agent brings an average of 10 years of service excellence, and a high degree of professionalism and integrity to Gibson International. They join a long list of home buyers and home sellers who have sought a higher level of real estate service and commitment to quality.
Gibson International serves both local and international clientele by seamlessly combining advanced technology with a personal, service-based experience. This includes an advanced digital marketing presence, enhanced customer relationship management, online financing, and online transaction management. In addition, Gibson International is a member of Leading Real Estate Companies of the World®, an elite brokerage network with global reach that provides agents and their clientele with unsurpassed marketing strength.
Address:contact@gibsonintl.com