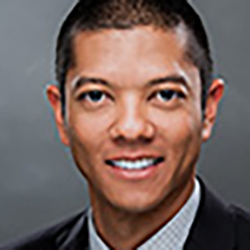 Dominic grew up in the South Bay and after graduating from Chadwick High School, attended The University of Southern California where he earned a degree in Psychology. While at USC, he was a member of the Sigma Chi fraternity and Trojan Golf Club.
He has always had entrepreneurial vision and began his real estate career in residential lending. Later, he built on his experiences as he launched a real estate investment company. His diverse background in real estate includes lending, sales, rehabilitation of distressed properties as well as multi-unit project management.
He holds a Master's degree in Negotiation and Conflict Resolution and is a mediator for the LA County Superior Court, the California Assocation of Realtors and South Bay Association of Realtors where he helps parties and their attorneys resolve disputes and law suits prior to trial.
Dominic is both detailed and analytical and lends these skills to truly understanding his client's needs. He enjoys the challenge of getting the best for his clients and finding creative solutions to help them achieve their goals.
Fax:310.519.1882
Address:dominictrott@gmail.com