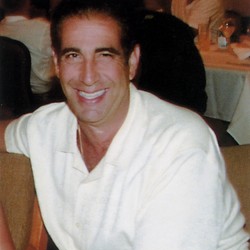 Bob Salim
agent
Phone:310.800.0003
Address:, , ,
Having grown up in Los Angeles, I'm proud to be one of the few native Angelenos who can still call this wonderful city our home. My first 18 years were spent in the heat of Sherman Oaks. I studied Accounting and Finance at USC from 1972-1977. Shortly thereafter, I moved to Manhattan Beach in the South Bay and never left.
Today's complex Real Estate market requires the assistance of an exceptional Realtor. Whether you are looking to invest in property or sell one, I can make the difference between a smooth transaction and an unsuccessful one. As an expert in Beach properties, I have over a QUARTER OF A BILLION DOLLARS IN CLOSED SALES!
I will provide you with highly specialized information and insights about the area and schools to assist you in making a fully informed decision. Investing in beach property from $500,000 to $25,000,000 warrants prudent detailed consideration and thought. I will be sure your investment is in a location which meets or exceeds your expectations. My excellent NEGOTIATING SKILLS in conjunction to my UNIQUE MARKET KNOWLEDGE enable me to get you the optimal price for any property you may be considering.
More importantly, I will work closely with the bank, mortgage broker or direct lender to be sure you get the most challenging element of totals,post-recession market, financing. Utilizing my 22 years of experience and my network of other seasoned agents who also specialize in beach properties will locate that hard-to-find home you're searching for.
Address:BobSalim@hotmail.com