Merit Real Estate New Construction
Shows Off Some of Merit Real Estate's New Construction Projects in Redondo Beach, California
  Rodman Amiri is a South Bay real estate expert with Merit Real Estate. Whether you are a first time home buyer, a rental property owner or a real estate investor, Rodman will take care of all of the details so you don't have to. Rodman excels at negotiating the best deals, determining optimal sales prices, and providing you with all the necessary facts you need to make informed decisions. If you choose Rodman Amiri to represent you in purchasing a home, he will provide you with concierge service for as long as you live there!  
Video Transcript
I'm Rodman Amiri with Merit Real Estate and today I'm gonna show you a few of our projects under construction. This is where it all begins. This was a newly demolished lot and it's getting ready to start the foundation work. There will be two homes here. This lot is actually a double lot for the area so there'll be one new home here and one new home on this lot on the west side. You'll be able to make an offer on this home in about seven months. This is one of our current projects under construction. This 2405 Rockefeller Lane in Redondo Beach. Its a 3 unit town home site and each unit will be 4 bedrooms 3 baths and approximately 1900 square feet. So here you'll see where the garage is going to be and this will be your front door the entryway. If you look at the ceilings you can start to see some of the ceiling detail that will go in. We're gonna have the kitchen there living room here, the large balcony so we have two bedrooms up two down and approximately 1900 square feet. This is our newest construction listing in Redondo Beach this one was just completed this past week and listed. So inside we have a real modern flare, its a real open floor plan as you can see. Its got Viking stainless steel appliances six burner stove, dishwasher, microwave. We have a really up to date feel, very designer finishes and just you know designer paint here Carrera marble countertops everything was done very thoughtful and tastefully. Here we're in the backyard very rare to have a yard of this size in the Beach Cities that's one of the big selling points of this home, we have 7500 square foot lot. From the backyard you really see the the features of the cape cod styling here. We're very excited about the completion of this home it's very custom and our hopes are that this this will set a new standard for single-family home construction in Redondo Beach. So currently Merit Real Estate has about 20 homes under construction and we typically build and sell about 40 to 60 homes per year so these homes don't fit what you're looking for feel free to give us a call we can discuss what else we have on the horizon.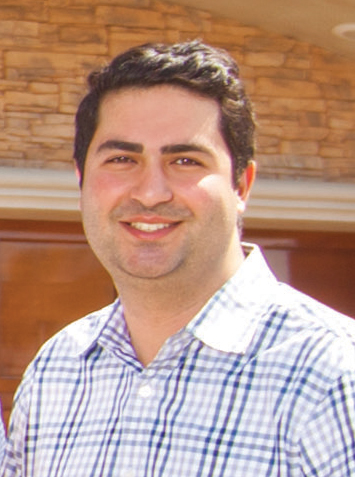 www.meritrealestate.com info@meritrealestate.com CORPORATE OFFICE | REDONDO BEACH 2305 190th Street, Redondo Beach, CA 90278 OFFICE: 310-379-4444   More DIGStv | Home Tours | Professional Profiles | South Bay Spotlight | Real Estate Insider
Related Post
DIGStv | Episode 7 Hollywood Entertainers and a Hermosa Beach Lighthouse DIGStv sits down with Musician and Real Estate developer Don Caverh...
Why is Watermark Home Loans Right for You? At Watermark Home Loans and the Regan Hagestad team we are one of the premier mortgage banks in t...
Hunter Mason Realty A New Approach to Real Estate   The real estate industry has undergone transformational changes in the last dec...