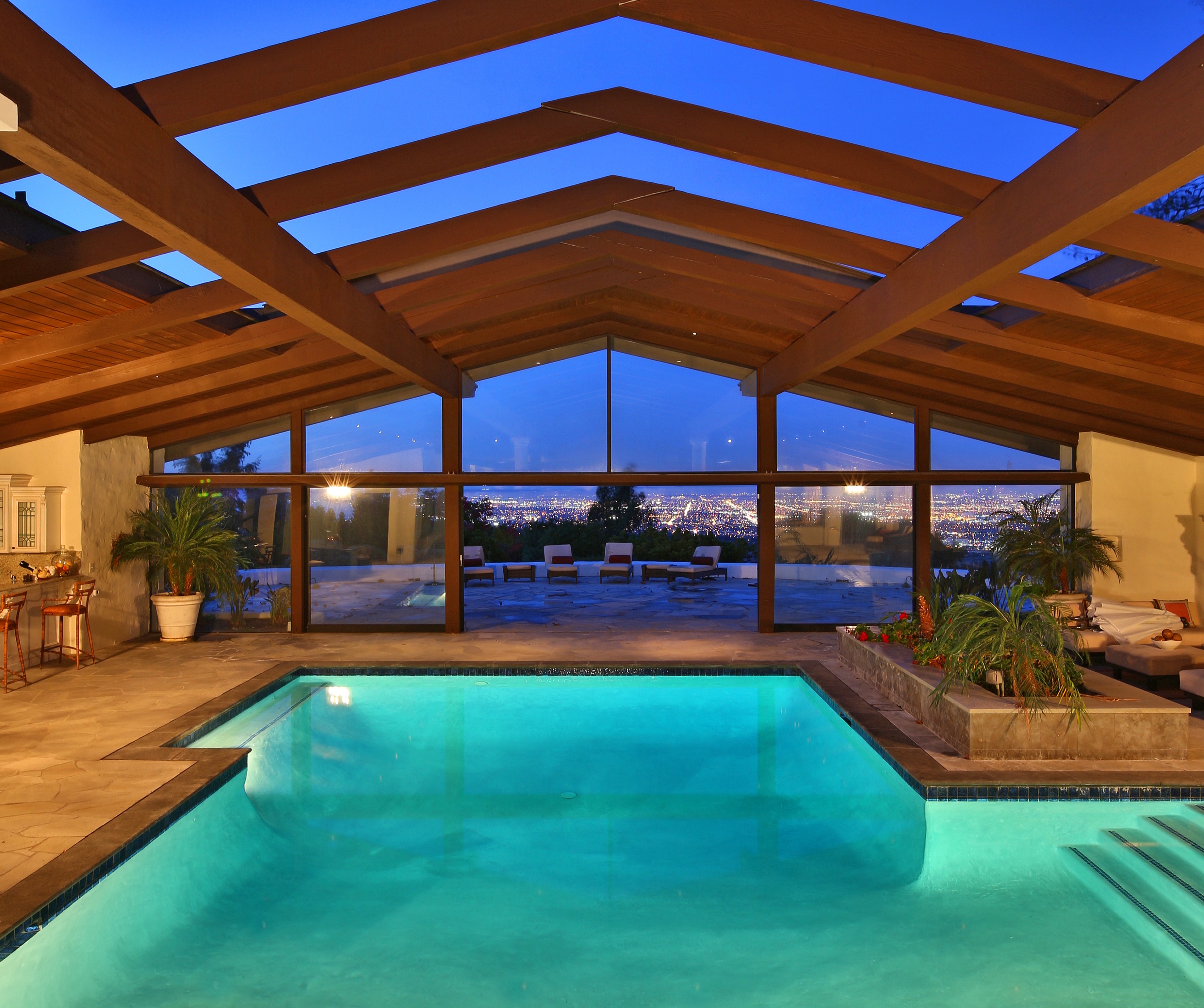 SOUTH BAY>ROLLING HILLS | Market Trends
Palos Verdes Peninsula | Section by Section
Palos Verdes Estates, Rancho Palos Verdes, Rolling Hills and Rolling Hills Estates are the predominant cities. The area overall is home to golf courses, country clubs, and the beautiful South Coast Botanic Gardens. On the coast is the location of the former Marineland of the pacific which was an aquatic theme park, now occupied by Terrenea Resort. Wayfarers Chapel and Point Vicente Lighthouse are on the national register of historic places and Point Vicente Park is a popular spot for watching the migration of gray whales to and from their breeding lagoon in Baja California.
Rolling Hills
Rolling Hills consists of a single gated community. The city borders Rolling Hills Estates to the north and Rancho Palos Verdes on all other sides. No traffic lights and large spaces between the homes. Horse-friendly, ranch-style home.
Demographics:
Population: 1,860
Median age: 51.7
Median household income: $204,000
Persons per household: 2.81
Persons per Square mile: 622
*Source: information From Data in the 2010 U.S. Census.
Back to SOUTH BAY>ROLLING HILLS | Market Trends
Realtime Median Price Rolling Hills, California 90274
"Median is the midpoint between high and low. Median is not the same as Average. The real estate industry generally uses "Median Price" instead of "Average Price". Because a couple of high-end or low-end properties in a single zip code or city can skew the Average Price pretty quickly, using Median gives a more accurate depiction of local price levels.

Median Price is often a very good proxy for indicating real-time market activity. Sellers in a market, with the help of their local real estate agent, will price their home according to other similar homes in that market. While this isn't a perfect science, most agents and sellers tend to price their homes in close to the price where it will eventually sell. As the median price changes, this can indicate a couple of key market movements" – Read more at: www.altosresearch.com/show-me-the-data/median-price/
Realtime Inventory Levels Rolling Hills, California 90274
"Inventory" is simply real estate lingo for "the number of homes for sale." This stat shows you how much supply is available in the market you are researching. Inventory levels can ebb and flow frequently due to seasonal effects. There's usually more inventory on the market in the spring-time as the natural rate of real estate activity picks up during this time of year. Alternately, there's generally less inventory in the Fall or Winter as real estate activity slows.

This can mean mixed things if you're a buyer or seller in the market, or a real estate agent working with your clients. At times when there is higher inventory, it means there's more selection for buyers. But there's also more buyers in the market in the spring time which means more competition for the homes on the market" – See more at: www.altosresearch.com/show-me-the-data/homes-for-sale-definition/
Realtime Average Days on Market Rolling Hills, California 90274
"You can compare "Average Days-on-Market" to "Median Days-on-Market". It is common for the "Average Days-on-Market" to be much higher than the "Median Days-on-Market." Often if that is the case, it means that new properties getting listed are selling faster than properties that have been on the market for a while." – See more at: www.altosresearch.com/show-me-the-data/sales-and-demand-trends/
Realtime Median Price per Sqft in Rolling Hills, California 90274
"Price per Square Foot is a measure of value. Think of this stat as answering the question – "How much house am I getting for my money?"

This is particularly important if you are analyzing a market with a diverse mix of homes. For example, one 3-bedroom home (or Condo…) could be 1800 square feet and another in the same neighborhood could be 2200 square feet. If they are both listed at the same price, you'd be able to "get more house" by purchasing the 2200-square foot home (all other factors equal such as condition, lot size, highway access, school district, and all the other stuff that affects home prices…)" – See more at: www.altosresearch.com/show-me-the-data/price-per-square-foot/
Realtime Median Action Index (MIA) Rolling Hills, California 90274
"The Market Action Index (MAI) illustrates the balance between supply and demand using a statistical function of the current rate of sale versus current inventory. An MAI value greater than 30 typically indicates a "Seller's Market" (a.k.a. "Hot Market") because demand is high enough to quickly absorb available supply. A hot market will typically cause prices to rise. MAI values below 30 indicate a "Buyer's Market" (a.k.a. "Cold Market") where the inventory of already-listed homes is sufficient to last several months at the current rate of sales. A cold market will typically cause prices to fall."

Keep in mind that an MAI value close to "30″ probably means that the local market is balanced or neutral. So if the MAI for your local market is somewhere between 27-33, then it's likely to be either a buyer's market or seller's market based on the individual street or home area that a particular property is in." – See more at: www.altosresearch.com/show-me-the-data/market-action-index/
Back to SOUTH BAY>ROLLING HILLS | Market Trends