Manhattan Beach Sand Section Tour
Manhattan Beach Sand Section Video Tour
Manhattan Beach Sand Section | Follow Greg Geilman of RE/MAX Estate Properties, South Bay Los Angeles Realtor and owner of ManhattanBeachHomes.com, as he explores the various neighborhoods in Manhattan Beach, California 90266.
Video Transcript
Hi, welcome the famous Sand Section in Manhattan Beach California, best known for spectacular ocean views, proximity to the beach, and an abundance of outdoor activities. Located in the westernmost part in Manhattan Beach. The Manhattan Beach Sand Section gets its name for well being so close to the sand. The Manhattan Beach Sand Section is very walkable. Day or night you'll see folks walking their dogs taking a jog down the Strand or strolling through downtown. The Manhattan Beach Sand Section has a very European feel to it, with cafes, restaurants and exciting nightlife within walking distance from the quiet residential streets. Properties West of Highland Avenue are closer to the beach and usually priced a bit higher. And compromise to living in the Sand Section is their homes are built with only a three foot setback so you're very close to your next-door neighbors likely to have no yard at all. Most homes are two or three stories with the entertaining area upstairs to maximize for the stunning ocean views. I'm in addition, Manhattan Beach has some of the best schools in the entire country. Children living in the Manhattan Beach Sand Section usually go to Grand View Elementary in the north, or Robinson Elementary in the south end, both boasting high API scores. The Manhattan Beach Sand Section as many distinct neighborhoods each with its own personality. The Manhattan Beach Strand, a wide cement walkway along the beach, popular with joggers bikers and dog walkers, has the most expensive luxury real estate in Manhattan Beach with prices ranging up to $50 million plus. Most properties can boast unblockable ocean view is that can see the whitewater breaking on the shore. East-West slots on the Strand are usually 33 by 100 feet The El Porto neighborhood in North Manhattan Beach is a mix of businesses and multi-family unit properties. It has the highest residential density in Manhattan Beach so lots are small and many are duplexes or triplexes. A walk street is a pedestrian-only street, no through traffic. Walk streets foster a sense of community among neighbors encouraging interaction and enjoyment of the outdoors. First built in 1913, walk streets in the Manhattan Beach Sand Section are quiet, charming and perfect for family outings. Homes on the North Walk streets are on sloped lots with big views of the ocean, while South walk streets are often on flat lots without ocean views. The downtown area which runs along the main drag of Manhattan Beach Boulevard has great shops restaurants and more. The Green Belt, which divides Valley and Ardmore Avenue is called Veterans Parkway which is the eastern boundary of the Manhattan Beach Sand Section. In addition to the Green Belt the Sand Section has three other parks: Live Oak Park, Sand Dune Park and Bruce's Beach that are open to the public year-round for picnics and outdoor fun. One fun fact about our beaches is that in the 1920s and 1930s the soft sand from Manhattan Beach was sent to Hawaii to line the tropical shores of Waikiki's resorts. For these reasons and so much more, that's why the Manhattan Beach Sand Section is such a desirable place to live. If you have any questions or would like to receive more information about the Sand Section or Manhattan Beach in general feel free to give us a call. Don't forget to check out the rest of Manhattan Beach neighborhood videos. I'm Greg Geilman with Manhattan Beach Homes. Thanks for watching.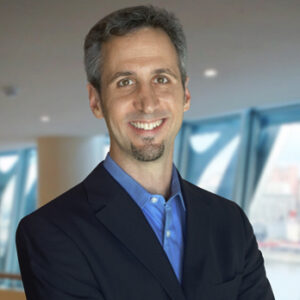 RE/MAX Estate Properties www.manhattanbeachhomes.com Phone: 310.953.4754 Email: info@manhattanbeachhomes.com
Related Post
Igor Nastaskin Schools of the Hollywood Riviera Igor Nastaskin, Hollywood Riviera Realtor, discusses what it's like to live in the Hol...
 Dave Caskey of Caskey & Caskey Take A Closer Look at Mira Costa High School in Manhattan Beach Mira Costa High School in Manhattan Bea...
 Caskey & Caskey Present Life on The Strand The Strand, Manhattan Beach — an incomparable opportunity for you to experience oceanfron...