Gary Elminoufi | Beach City Brokers
Gary Elminoufi | Beach City Brokers discusses the South Bay Los Angeles Real Estate Market
Discusses the South Bay Los Angeles Real Estate Market
Gary Elminoufi founded Beach City Brokers in 1989 and now finds homes, and loans, for South Bay Los Angeles community members, and those who want to become community members!. His insight into new construction and spec building in the beach cities provides clarity on the low number of available properties right now. Because business is booming again, Gary Elminoufi and Beach City Brokers is opening a second office in Riviera Village in Redondo Beach. With close to 50 agents, the original offices have simply become too crowded! "But more importantly," insists Gary Elminoufi, "our passion and love of the Riviera Village is why we want to do our business there…You've got great shopping and restaurants, but you don't have the density issue of the other beach cities. Along with the potential upcoming development on the waterfront, which in the next decade will be a great improvement to the city of Redondo Beach, along with the projects of downsizing or removing the power plant and developing parks and mixed-use areas, these are going to be great assets. The city is currently trying to obtain a single leaseholder for the pier and marina, and I think they're close to putting a deal together."
Video Transcript
My name's Gary Elminoufi. Started in real estate around 1989. Opened a new office called Beach City Brokers in 1999, I had several partners with that. We have approximately fifty agents at work for us now. We just started in our second office in the Riviera Village. You know I can be casually sitting down with somebody having dinner and talk about real estate. They're always asking, "So Gary, what's going on in the market, you know how's it going, how's business?" "Well business is phenomenal, it's great. You know the market's up 10-15% in price. You know the problem is we got a bunch of buyers and no sellers." And some of these sellers are shocked when I tell them, "You know if you're ever to think about selling your house what do you think it would be worth?" Let me give an example they say $2,000,000 and I tell them, "What if I brought you an offer for two-and-a-half, would you sell it?" "Well, God there's no way you could get me two-and-a-half." Well you got to be careful what you ask for because in this market that's exactly what happening. People are paying ridiculous amounts for prime properties and you know a lot of it is because it's an emotional purchase. If they have the money, they don't care. They can't go find another one, so you know if they're going to have to pay a 100 or 200 or 300 thousand, 10% over market, they don't care. I think people look at me as a local that's been around for a long time. I get a lot of people that say I heard you have a really good reputation and that makes me feel really good because I really work hard on that. I work hard on my integrity and my ethics and I work hard. So that's kind of my slogan: Integrity and hard work equal results, that's what I attribute it to: working hard, and being honest. The South Bay is very special to me. I love the community, I love the people, I love the beaches the schools, the shopping, you know every time I travel I come home and I say home sweet home, you know can't get a whole lot better than this.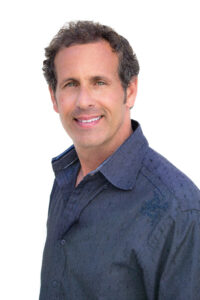 Co Founder | Broker Beach City Brokers www.GaryElminoufi.com BRE Lic. # 01311124 Mobile: 310.292.0332 Office: 310.543.3536 ext. 300 Email: garyelmo@gmail.com
Related Post
Redondo Union High School partners with non-profit and home developers to transform a dormant building into Alumni House Through generous do...
Family-friendly dining and Italian comfort dishes come to Redondo Beach Written by Constance Dunn | Photography Courtesy of Paul Jonason Mam...
A modern waterfront building sets a new tone in Redondo Beach Written by Constance Dunn | Photography Courtesy of Paul Jonason Presented by:...