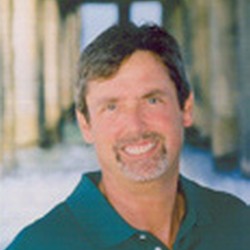 Ted Dodd
agent
Phone:310.545.6580
Address:1215 Highland Avenue, Manhattan Beach, CA, 90266
If you are accessing this site, you have probably been referred to me by a close family member, a friend or work associate.  In order to know me, it's good to know a little bit of my background.
I arrived in the South Bay July 2, 1954 and by the age of six my family had moved into the condemned house on a double lot in the tree section of Manhattan Beach.  That is where my interest in real estate began.  My dad, along with the inspiration of my grandfather, would spend endless hours physically turning the old 1920's fixer into the Dodd family compound.
I grew up attending Pacific Elementary, Center Intermediate and Mira Costa High Schools.  From there it was on to Pepperdine University where I played collegiate volleyball and obtained a B.S. Degree in Business Administration.  With the 1980 Olympics in mind, I headed off to Dayton, Ohio to train with the U.S. National team.  Unfortunately, the dream was cut short by a shoulder injury.
It was 1979 when I first became a real estate licensee.  The next eight years were spent gaining valuable experience in several different areas of real estate.  Shorewood Realtors in Hermosa Beach for my initial training.  Vistar Properties in Marina del Rey, where I managed large residential income and commercial units and oversaw special building restoration and revitalization projects.  Next stop, Howard Hatfield Homes in Calabasas where I spent three years learning the business of construction and the development process.  From raw land to the completion of beautiful custom homes, the experience gained with Howard was tremendous.
By 1986, I decided to pursue the sale of residential properties and the development of smaller residential income buildings in the South Bay.  I was very fortunate to settle in with a relatively small, but dynamic local real estate office, South Bay Brokers, Inc.  I learned many valuable lessons during my tenure there.  The next 10 years saw the real estate market evolve from a period of growth, to stagnation, to uncertainty with declining values, to stability with recovery and prosperity.  Very different market conditions all of which demanded very different approaches.  Experience matters!
In 2000, I moved my license to Northwest Investment Real Estate Co.  Northwest has recently gone through a rebranding phase and is now known as NW Real Estate Brokers.  NW has more than 30 years of industry knowedge and a solid reputation as a leader of real estate services for the entire South Bay area.  We have several offices located right in the heart of downtown Manhattan Beach.  It's 2012 and we find ourselves in changing, yet challenging times again.  One thing is for certian....after 30 plus years in this business I've seen just about everything.
Whether you are a Buyer or a Seller, never forget that experience matters, integrity matters, perseverance matters and that you matter a great deal to me.  You can find me in my downtown Manhattan Beach office, on the corner of Manhattan Beach Boulevard and Highland, directly above Starbucks.  From El Segundo to Palos Verdes, I am here to help you with all of your South Bay real estate needs.