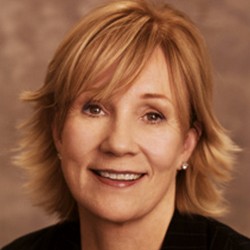 Jackie Welter
agent
Phone:310.480.8555
Address:, , ,
Jacquelin Welter graduated from Fairleigh Dickinson University in Madison, New Jersey with a BA in English literature and a minor in drama. After earning her master's degree in drama from Cal-State Los Angeles, she enjoyed a career as a high school drama teacher. However, a round of cuts to arts programs opened the door for her to begin a real estate career in 1976. Jacquelin is passionate about theater and sees productions frequently throughout Los Angeles as well as several times a year in New York. She supports several breast cancer charities in memory of several friends and close relatives.
What would you like potential clients to know about you?
"I am loyal and honest and have been investing and selling real estate for many years, wh ich makes me uniquely qualified to discuss the roller coaster that is the economy and the real estate markets. I am an advocate for my client in ways that new agents cannot be. I have developed relationships with other brokers as honest and reliable, which helps me negotiate for my clients."
What does it take to be the best in the business?
"Many people think real estate is easy. This is not the case. It takes determination and resilience to stay in this business through the good times and the bad times.""
How do you give back to your community?
"I am a member of Give Back Homes, which builds homes for those less fortunate."
What do your clients love about living in the South Bay?
"Most of my clients lo ve the family-friendly atmosphere and the ocean, of course. They love that it is close to LA but not IN LA! What can be better than having a home by the sea?"
Who is your typical client?
"I have all types of clients: investors, young coup les, families moving up and empty-nesters."
In what ways do you provide top-notch service to your clients?
"I answer my phone or call back as soon as I am able. I expect to be on-call most times of the day. I make sure that they are trea ted with respect and get the property that meets their needs."
What's most rewarding about your work?
"I get to assist folks into a home of their own in the best cities in the world. There is no place that compares to the South Bay for qu ality of life."
What keeps you interested in real estate?
"I stay because it is still fun."
In which area of real estate do you specialize?
"I spent many years selling only investments. When I started I was the only woman in a man's game. Men resented it, but I was better than they were so they had to get used to it. Now it is more fun to do both residential as well as investments, and I am much more relaxed about the whole process."
Do you have a personal mot to or philosophy for doing business?"'Experience, Perseverance and Results.' I do not rest until I get the results my clients deserve."
Address:Jackie.Welter@SouthBayBrokers.com