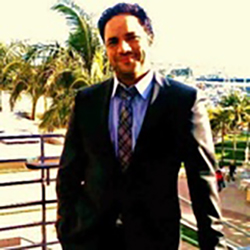 Giancarlo Madariaga
agent
Address:Realty Source Inc. 11500 Olympic Blvd. Ste. 400 Los Angeles, CA 90064
Profile picture for Giancarlo Madariaga Giancarlo Madariaga Premier Agent
(8 reviews)
10 Recent Sales (last 12 months)
Contact Write review Share
Real Estate Master of 15yrs (16 years experience)
Specialties: Listing Agent, Foreclosure, Commercial R.E., Home Building
I am a seasoned Real Estate Master of 15yrs. I am a Real Estate Investor, Stock Trader, Futballer. I am an American born Italiano / Chileno born & raised in L.A. I have an Associates Business Degree from Glendale College where I also played soccer and won a Division Championship Title in 1994. I''m here to make long lasting friendships, help you understand the game of Real Estate, help you make wise investments and grow with you. I work smarter & harder. I''m fluent in Italian & Spanish and I''m a proud American.
WWW.Giancarlo4u.com
I am completing my 15th year in Real Estate and act as my own broker through Realty Source Inc. http://www.gorealtysource.com/. My family has over 50yrs combined Real Estate experience with an office in Burbank called Contempo Realtors. My younger brother Daniel Madariaga works out of that office with my father Nino. http://www.contemporealtors.com/. My older brother Claudio Madariaga is also his own broker of over 25yrs and owns a Re-Max in Burbank. As you can see Real Estate is in my blood! I was born and raised specifically in Burbank, consider Los Angeles my backyard, Hollywood is my playground and I know the Valley like the back of my hand. When I was a kid, my mom would pick my brothers and I up from school and take us directly to their office to do our homework in the back room. I''ve been around Real Estate all my life. I would wear suits at 4yrs old pretending to be like my dad packing my soccer shoes, shin guards and uniform in my little brief case my mom bought me. My brothers and cousins (cousins also in Real Estate) would pretend play that we were the Ewing family from my mom''s favorite T.V. show DALLAS. Of course I played Bobby ;-). I''ve helped remodel houses since I was 5yrs old. I would help my Sicilian grandfather paint & lay down tile, I would help my dad dig trenches for sprinkler systems, break down walls and get shocked acting as the guinea pig on electrical. I now buy and sell my own remodels as well as work with many sophisticated investors and builders buy, build and sell. Need a handy man? I know 11 of them.
To the right is a local newspaper article from 1977. My Father sold $1,250,000 worth of real estate in less than 10 months. The average sales price for a home at that time was $45K.... do we look alike???
Address:Giancarlo4U@gmail.com