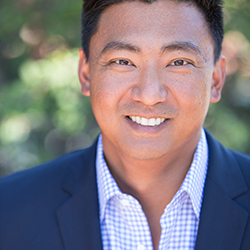 Edward began his real estate career early on with J.A. Barrios & Company in Los Angeles. The company, specializing in commercial and residential income real estate since 1975, led the way for Edward's career in the South Bay and Palos Verdes Peninsula. With over a decade of helping clients with investor relations and maintaining a high level source for identifying properties, transaction service, and property management, Edward has dedicated himself to achieving his client's goals and expectations.
Born and raised in Los Angeles, Edward's knowledge of the Greater Los Angeles market from Downtown to the San Fernando Valley and the Westside to the South Bay Beach Cities and Palos Verdes Peninsula is invaluable to understanding real estate in the Southland. Edward continues to develop smart and highly tailored marketing plans giving homeowners the opportunity to get the maximum value for their property. As a tough negotiator and a diligent buyer's agent, his insight and direction has helped households throughout the South Bay and the Peninsula realize their dreams.
Edward, his wife Trisha, sons Scott and Shane and their daughter Jane currently reside in the Lunada Bay neighborhood in Palos Verdes Estates. With family and friends living on the Peninsula and the South Bay Beach Cities, they are able to maintain a balanced life of work, community involvement and fun.
Fax:310.698.1556
Address:29549549808@mail.com