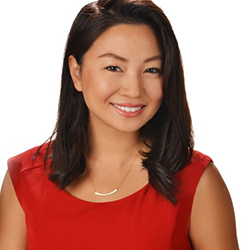 I learned to appreciate the importance of a place to call home by spending more nights in a hotel room than in my own bed. My former career in law took me all over the country for most of any given year. And, while getting on a plane every week was full of fun and adventure, I missed my own home.
Though I've taken the road less traveled to real estate, it's one I needed to take to gain the skills necessary to become a well-rounded agent. During my law practice in litigation, I learned to think on my feet, solve problems when a solution was seemingly out of reach, the art of discretion, and the ability to masterfully negotiate. Each of these skills are crucial to getting the best result in any real estate transaction.
I was then recruited by a legal education company to travel to law schools around the country assisting in curricula development and the mentoring of law students studying for the bar exam. Being an educator required extensive subject matter knowledge, patience, compassion, and around-the-clock support. It was extremely rewarding to guide a student through the bar exam—the most stressful and difficult exam of an attorney's professional career. It's now equally rewarding helping others navigate the excitement, occasional stress, and ultimate success of buying or selling a home—likely the largest financial transaction of one's life.
I'm often asked why I stopped practicing law and working in education and, the truth is, I haven't stopped either. Though I enjoyed both roles, real estate allows me to blend the skills required to practice law and teach into one fulfilling career in Los Angeles—instead of on a plane!
Each of my clients know that they will get a passionate, expert negotiator who will always fight for them, as well as a caring partner who will take the time to explain every step of the process. I would be honored to dedicate my skills to guiding you through your buying or selling experience, so you can ultimately find your own place to call home.
Fax:310.382.8520
Address:42966485984@mail.com