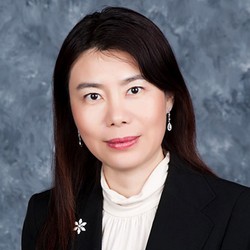 Crystal Chen
agent
Phone:(310) 779-6068
Address:1221 S.Hacienda Blvd., Haicenda Heights, CA, 91792
Specialties: Buyer's Agent, Listing Agent, Foreclosure, Property Management.
YOUR TOP LOCAL LUXURY CHINESE AGENT
WITH HUNDREDS OF ACTIVE LOCAL AND INTERNATIONAL BUYERS!
No one matches the real estate services Crystal Chen provides!!!
Crystal Chen, the 2016 Top 100 ReMax agent with over 15 years in the industry and hundreds of homes sold and bought is standing as the number one principal selling homes in the prestigious Rancho Palos Verdes Peninsula.
Professionalism, strategic marketing, constant communication and friendly service is Crystal's trademark. Crystal is an exceptional negotiator who resides in PV. She is extremely energetic and has a positive can-do attitude that gave her a well-deserved reputation for superb customer service that brought her to a meteoric expansion.
Among the many benefits of listing your property with Crystal is the direct access to her network that includes international real estate connections, buyer's agents, and mortgage brokers which have enabled her to maximize competition and thereby sale prices on her client's homes over the years.
"Graduating from law school and practicing business law and managing an insurance company in China experience to benefits my clients. I open houses EVERY weekend Saturday AND Sunday until your house is sold!!! I will take all the time needed to understands your unique set of needs and make sure I deliver you results to match them.
The selling process becomes easy and exciting with Crystal managing every aspect of your property campaign for you. Extensive peripheral support of a verity of skilled vendors and Real Estate network ready to assist you with your real estate needs; "4 offices in different cities, nationally and internationally is providing extensive services to my local clients". Crystal's offices are located in RPV, Hacienda Heights, Rowland Heights and the one in Hu-nan China is the office that "when I go to sleep continues to diligently for you"! My broker's 10 offices which are located in the San Gabriel Valley and Irvine areas are a helpful asset as well in recruiting buyers.
Crystal's operation includes 7 professionals who expedite work for her. They not only handle my TC, phone calls, website, advertising, and marketing, but they also spend hours in contacting all potential buyers on DAILY BASIS to find their dream homes. "My staff will expose Your home using multiple Media venues which some of them are: MLS, SOUTH BAY DIG MAGZINE, ZILLOW, 900 local agents are WALK-THROUGH MAGZINE, CHINESE MAGAZINE, CHINES NEWSPAPER, CHINES WE-CHAT, CHINES WEIBO". Her web-sight CRYSTALCHENHOME.COM, FACEBOOK, RPV CHAMBER OF COMMERCE, YOUTUBE, LINKEDIN and last but not least, a live online TV show broadcast to millions of potential buyers in China provide additional sales boost.
MY PROMISE TO YOU: YOU WILL GET MY PERSONAL PROFESSIONAL ATTENTION THROUGHOUT THE ENTIRE PROCESS IF SELLING YOUR HOME.
Address:CrystalChen@Remax2000ca.com