Trading Up with Dan O'Connor of O'Connor Property
 Trading Up
With Dan O'Connor of O'Connor Property
Dan O'Connor of O'Connor Property talks us through a different way to buy a home, which has become more popular in the current south bay low inventory market of 2013 and 2014. This method is referred to as "trading up" and is for those who need to sell a property in order to buy their next home. Dan shows us some properties from clients who used this method and gives a few tips and considerations for those going through or thinking about going through this process.
Dan O'Connor & Lorie O'Connor
O'Connor Property | www.OConnorProperty.com Office: 310-372-0500 Fax: 310-372-0511 3201 Manhattan Avenue Hermosa Beach, CA 90254 Serving the Southern California South Bay Beach Cities of Manhattan Beach, Hermosa Beach, Redondo Beach and the Palos Verdes Peninsula cities of Palos Verdes Estates, Rancho Palos Verdes, Rolling Hills and Rolling Hills Estates.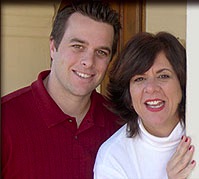 Related Post
DIGStv | Episode 7 Hollywood Entertainers and a Hermosa Beach Lighthouse DIGStv sits down with Musician and Real Estate developer Don Caverh...
At Watermark Home Loans and the Regan Hagestad team we are one of the premier mortgage banks in the Southern California. We understand that ...
2030 Loma Drive, Hermosa Beach, CA 9025 Offered by Dan O'Connor | O'Connor Property Welcome to the ultimate entertainers home. T...