Tony Accardo of Beach City Brokers
 Tony Accardo | Beach City Tony
Beach City Brokers
Tony Accardo, also known throughout the South Bay as Beach City Tony, a South Bay Real Estate specialist, has earned a reputation as a leader for marketing some of the area's most exceptional properties. Tony's commitment to providing the finest real estate experience on behalf of his clients is his primary goal and maintains an admirable ethical standard in all his transactions. A dedicated family man, Tony is devoted to exceeding his clients expectations and continually strives to combine remarkable homes with extraordinary lives.
For more information or direct access to off market listings contact: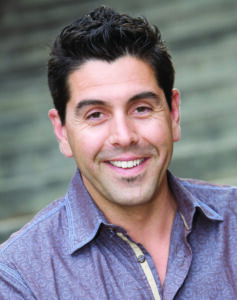 Beach City Brokers 200 S. Pacific Coast Hwy. Redondo Beach, CA 90277 310-855-3557 Tony@BeachCityTony.com  www.BeachCityTony.com DRE# 01863340
Related Post
A modern waterfront building sets a new tone in Redondo Beach Written by Constance Dunn | Photography Courtesy of Paul Jonason Presented by:...
A bright estate in Rolling Hills is made for the modern family Written by Joclene Davey | Photography Courtesy of Paul Jonason Presented by ...