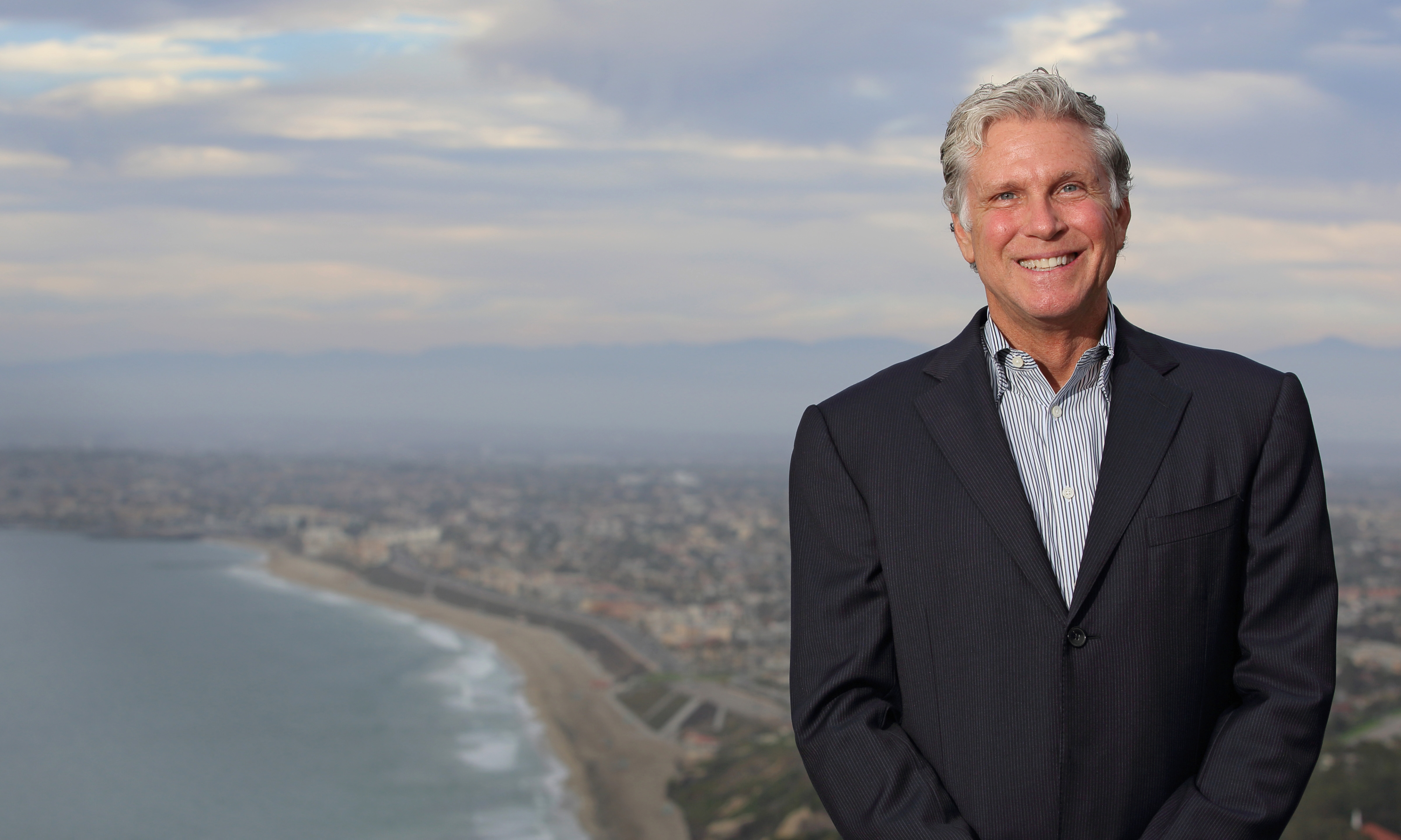 Real Estate Insider: Gerard Bisignano with Vista Sotheby's International Realty
South Bay Real Estate agent Gerard Bisignano has an eye for architecture, and it's no surprise, given his earlier career as a photographer. Get to know the agent who set a record in 2011 for the highest recorded home sale in the South Bay—an iconic Manhattan Beach Strand home designed by the legendary Ray Kappe.
AS TOLD TO PAMELA CORANTE-HANSEN
South Bay Digs: Tell us about your fascination with architecture.
Gerard Bisignano: Part of my business has to do with architecturally significant homes. I've sold some of the most significant homes in the South Bay by architects such as Thom Mayne, Richard Neutra, Ray Kappe. Architecture is…a living art. I had a client who purchased and still owns one of the most architecturally significant homes in the country, the Kaufmann house in Palm Springs. I helped that client buy many homes, and his passion rubbed off on me. Part of it is that I used to be a photographer myself, and I have an art background. There are a lot more architecturally significant homes in our market than you'd know—Gehry, Schindler, and the list goes on.
SBD: I had no idea you were a photographer. How did you make your way into real estate?
GB: I was in the fashion business doing a few different things. I used to be a model, but I transitioned—I had a modeling agency. Then I started repping fashion photographers. When the recession hit in 1990, I had just gotten married, so I decided to get into a new career and I transitioned into real estate.
SBD: Modeling to real estate—that's quite a shift.
GB: The other day I had some old modeling photos in the car. I don't usually drive around with them, but someone had asked to see them. They were old photos from the eighties.
SBD: That's great! How long have you been in the South Bay, and what is the most significant change you've seen during that time?
GB: I've been here twenty-four years. The most significant change I've observed has been watching Manhattan Beach over the last two-and-a-half decades continue to be rediscovered and reach new levels. Manhattan Beach has always been a destination, but it is reaching a whole new group of high-income buyers, who are discovering it again. It went from athletes to Hollywood people, and now it's the Internet circle. Right now, the money that's coming in from outside Manhattan Beach is coming from the Silicon Valley. Google and Facebook have a large presence locally.
SBD: What trends are you seeing in the South Bay housing market?
GB: Here in the coastal region, we're continuing to see a demographic that's highly educated and high-income. We're also seeing a lot of the younger families that have wealth but need more room and space than a $3 million home in the beach cities can provide. They look to Palos Verdes for more bang for their buck. We're also seeing a lot of foreign money coming in, especially in Palos Verdes.
SBD: That is interesting about Palos Verdes.
GB: I think the most undervalued community in our area is the city of Rolling Hills, where you get amazing privacy, acreage, views, and a sense of community. It's not yet caught up with what you see in the city of Manhattan Beach, but I predict that it will. The highest price in Rolling Hills is $13 million for an 8,000-square-foot house with a view and proximity to freeways. Compare that to Manhattan Beach, where [there was a] $53 million sale with less square footage. Rolling Hills has yet to fully realize the price point that it deserves.
SBD: What sets you apart from your competition?
GB: I think that to be a good realtor you need a lot of tools, but the major skillset is to be relationship-oriented. You have to focus on what is best for the client, and you have to have a strong, deep, local knowledge of the market. I've been in this market for over 24 years and I know it well.
SBD: What do you do when you're not selling homes?
GB: I enjoy spending time with my wife and two sons. One is 21 and he's at USC; the other is 16 and he goes to Palos Verdes High.
SBD: I hope your career gives you enough time to spend with your family.
GB: I appreciate that.
Related Post
A Pat Killen home showcases South Bay modernist style while optimizing light, views and everyday living Written by Constance Dunn | Photogra...
Perched high on the bluff in the exclusive Zuma Bay Villas gated community, this condo puts ocean views and luxury details front and center ...
Named for one of the most famous, elegant and expensive streets in Rome, Santa Monica's Via Veneto restaurant exudes an Italian vibe v...