Regan Hagestad | The South Bay's Home for Home Loans
Regan Hagestad Watermark Home Loans
Managing Director of Mortgage Banking
The South Bay's Home for Home Loans
Transparency and solutions are the foundation of my success, and I promise both to each and every client. While other lenders focus on feel good services, I focus on the financing. In an industry that hasn't had a great reputation over the past few years, I take pride in knowing that I've gained the trust and respect of my clients. In today's market the most important thing when obtaining a home loan is the mortgage professional you work with and the resources that they have at their disposal. Whether you have a simple conventional purchase, or a complex Jumbo transaction feel free to call me at anytime and find out why Watermark is right for you.
The Watermark Way:
Offer same day pre-approvals
Consistently meet 10 day contingency periods and 30 day closings
Provide in house underwriting so questions can be answered correctly the first time
Routinely talk to both the listing agent and buyer's agent during the negotiation process
Have a strong reputation with local agents who understand your ability to close on time.
Replace the standardized product mix with multiple outlets and banking channels.
The ability to drill into complex tax returns for self employed borrowers and make a lending decision based on the reality of a financial situation not just the bottom line.
Find creative ways to structure home financing so it is not just the best loan for the home but the best loan for a clients overall financial picture.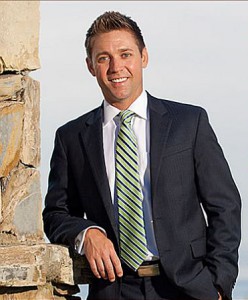 Managing Director of Mortgage Banking
Direct: 310-607-0131
Toll Free: 800-357-4077
Fax: 800-883-8730
rhagestad@watermarkhomeloans.com www.WelcomeToRegan.com
Related Post
Market Muse with Warren Dow reports: Home prices are on fire – and look to continue to stay hot through balance of 2017 The national housi...
Uni Mayesh The Right Energy for You With great experience as a Manhattan Beach Realtor and as a Realtor servicing all areas in Los Angeles C...
According to CoreLogic's recently released Housing Credit Index (HCI,) the loans originated in the fourth quarter of 2016 are among the hi...