Hunter Mason Realty | A New Approach to Real Estate
Hunter Mason Realty
A New Approach to Real Estate
  The real estate industry has undergone transformational changes in the last decade — that's why we exist. Hunter Mason Realty takes an entirely new approach to real estate, one that aligns to industry changes and best serves the needs of our agents. Hunter Mason Realty provides state-of-the-art technology, business tools and training for our agents. We implement exciting new technologies and respond faster to your needs as a Realtor.  
Lifestyle. Luxury. Community.
 
Why Hunter Mason Realty?
Simply stated, we offer an environment for agents to thrive. We believe the Realtor® is at the center of the real estate transaction. We support and respect our agents' individual goals. We traded our overhead for innovative ways of doing business and leverage technology so you can maximize your bottom line.  
WE OFFER:
Management & Growth Opportunities
Partnerships to Qualified Agents
Direct contact with Broker & Office Managers to answer your questions
Technology Assistance & Support
Flexible & Simple Fee Structure
 
Do you think you are awesome enough to join Hunter Mason Realty?
We are seeking professional REALTORS to join our innovative and growing real estate brokerage. Contact Courtney Self to learn more about your options: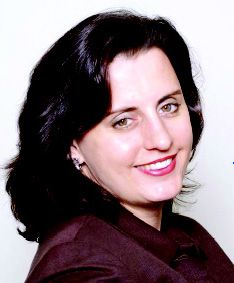 CELL / TEXT: 310.350.6205 EMAIL: courtney@huntermason.com  
Office Locations:
CORPORATE OFFICE | PALOS VERDES
609 Deep Valley Drive, Suite 200
Rolling Hills Estates, CA 90274
OFFICE 866.720.8111 FAX 866.720.8111
LONG BEACH
111 West Ocean Boulevard, Suite 400
Long Beach, CA 90802
OFFICE 866.720.8111 FAX 866.720.8111
REDONDO BEACH / TORRANCE
1926 South Pacific Coast Highway, Suite 111
Redondo Beach, CA 90277
OFFICE 866.720.8111 FAX 866.720.8111
EL SEGUNDO
400 Continental Blvd, 6th Floor
El Segundo, CA, 90245
OFFICE 866.720.8111 FAX 866.720.8111 Family owned & operated Woman-owned Business   More DIGStv  |  Home Tours  |  Professional Profiles  |  South Bay Spotlight  |  Real Estate Insider